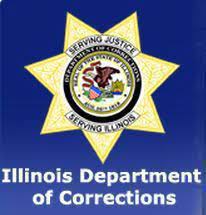 Two White County residents have been sentenced to the Illinois Department of Corrections.
43 year old Deanna Wright of Grayville was sentenced to four years for Retail Theft, a class 4 Felony.  Wright was arrested in August of this year by the Carmi Police Department. She was represented by Public Defender Brian Shinkle. State's Attorney prosecuted the case and Judge T Scott Webb was the presiding judge.
Jeremiah Burnett, 39 of Crossville was sentenced to ten years in the DOC. Burnett received four years with one year of Mandatory Supervised Release for Unlawful Use of Property, a class 2 Felony, 3 years for Aggravated Battery, a class 3 Felony and 3 years for Aggravated Unlawful Use of a Weapon, a class 4 Felony.  Burnett had previously been sentenced to probation in April of 2020 for the offenses. However, his probation was revoked in September of this year with a contested hearing yesterday. During the sentencing hearing, State's Attorney Denton Aud called one witness while Public Defender Brian Shinkle called one witness on behalf of the defense. At the conclusion of the arguments by counsel, Judge T Scott Webb handed down the sentences. Burnett had originally been arrested by the Illinois State Police in February of 2020.