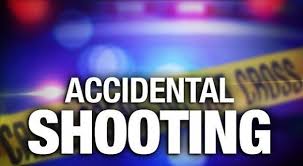 White County 9-1-1 Dispatch received a call Saturday night around 7:34 from a female reporting there was a gunshot victim at the Maunie Gravel Pits.
Upon arrival, Officers observed Justin Delong, of Maunie, sitting in the roadway with White County EMS and First Responders tending to a bullet wound in Delong's right arm and continuing through his right side. Delong told Officers it was an accident and the gun was no longer on scene. He did not elaborate on the specifics of the incident.
Officers spoke with Delong a second time as he was being loaded into the ambulance and again Delong said it was an accident. Delong stated the gun was a 9mm caliber handgun. He was taken by ambulance to Maunie and then transferred to a helicopter to be taken to an Evansville hospital.
White County Sheriff's Deputy Weiss discovered approximately 5 or 6 empty .45 caliber casings on the edge of the water where apparently the incident took place.
Deputy Weiss made contact with Tony Buckman of Carmi, who stated that he and Justin Delong were at the gravel pits just hanging out and talking when Delong began fiddling with the gun in an uncomfortable way that seemed to be unsafe. As they continued talking there was a sudden flash of light and Delong fell to the ground. Buckman stated that the only ones there when the gun went off was he and Delong.