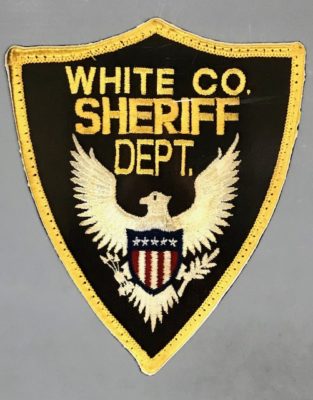 A Grayville couple took trespassing matters into their own hands late last week.  White County Sheriff's officials say they were contacted Thursday night just before 8:30 by 32 year old Emily Kuykendall of rural Grayville.  Dispatch sent Deputy Jordan Weiss and advised a possible theft was in progress and that Kuykendall said she was armed and had found a man on her property.  Weiss arrived to find Kuykendall and 60 year old Daniel Kuykendall on scene.  Emily Kuykendall told the officer that she was at her home when she noticed a vehicle drive into a field on the property and shut the lights off.  Kuykendall then allegedly approached the two females in the vehicle and informed them they were trespassing while holding a firearm.  After advising the women they were trespassing, the report indicates that 31 year old Robert Belka of Carmi emerged from a nearby wooded area and attempted to get into the vehicle.  At that point, Daniel Kuykendall removed the keys from the vehicle, and Emily says all 3 individuals fled on foot from the property.   Listed as evidence, the vehicle in question, a 2000 Chevy 4 door truck registered to a Jesse Franklin of Pontiac, Illinois as well as a foil square with suspected LSD, and 4 open vehicle titles.  The investigation is ongoing.
Officials are trying to determine the cause of a fire in Enfield on Sunday morning.  The structure, a residence at 125 North First Street belongs to 73 year old Michael Lydick.  A White County Sheriff's Deputy says he visited the scene with Special Agent/K-9 Handler, Jeff Pride who works with the office of the State Fire Marshal, Division of Arson.  Enfield Fire volunteers worked the blaze and the investigation is ongoing.
A Crossville man who allegedly suffers from mental health issues and is prone to violent outbursts and erratic behavior is being charged with Domestic Battery after an altercation Friday morning at his home.  White County Sheriff's personnel  and Carmi Police Chief Jason Carter were called to apartments there after 32 year old Devin Ward allegedly became upset with family and neighbors.  Family members on scene expressed concern over his increasingly unpredictable behavior and say they believe he needs professional help according to the report.  Law enforcement say they encouraged family to speak with White County State's Attorney Denton Aud to explore options.  In addition to the Domestic Battery charge, it was discovered Ward had a no bond White County arrest warrant for Failure to Appear relating to a criminal trespass to a building charge.  He was subsequently turned over for admission into the White County Jail.