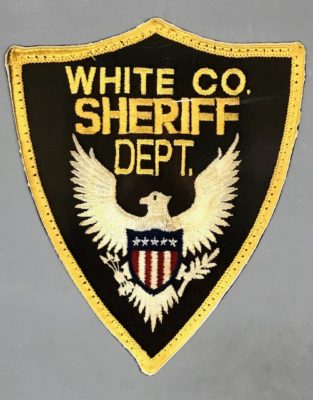 A Mill Shoals woman is free on bond following a domestic disturbance that resulted in a warrant arrest Sunday evening.  It was just after 9pm when authorities were called to 837 Sycamore in Mill Shoals.  After officers arrived and all parties were spoken to, their names were run through dispatch uncovering an active Body Attachment warrant out of Wayne County on Stacey Nieves Musgrave.  Musgrave was subsequently arrested and jailed where she later bonded out to $200 plus booking fee.
Multiple juveniles were picked up by White County Sheriff's deputies Saturday.  The first two were taken into custody in Crossville just after 6am following a report of them allegedly threatening a resident with knives.  The deputy reports he smelled what he thought was alcohol on the boys after making contact.  The reporting party filed in her complaint that the boys were threatening to cut her throat and those of her dogs.  The 15 year old boys were taken into custody on charges of Aggravated Assault, Criminal Damage to Property, and Possession/Consumption of Alcohol by a Minor.
Later in the day while on patrol in Maunie, a White County deputy says he observed a silver Buick he believed to be a vehicle that was abandoned about a week ago.  The vehicle had a sticker on the rear window and an expired Indiana temporary license plate.  While attempting to pull the vehicle over, a chase ensued ending when the vehicle ran through a fence on First Street and hit a tree.  The 17 year old male then exited the vehicle according to reports, and took off on foot.  After a 100 – 150 yard chase, Deputy Capeheart was able to catch the perpetrator.  In attempting to subdue him, while the suspect was attempting to swallow a clear plastic bag of what was speculated to be meth, the deputy was bitten.  Once restrained, a search of the juvenile revealed 4.6 grams of meth and fentanyl as well as an Illinois open title for a 1989 GMC pickup.  In the deputy's report, he requests a warrant for charges of Possession of a Controlled Substance, Possession of Titles and Registration, Aggravated Battery, Aggravated Fleeing or Attempting to Elude a Peace Officer, and Resisting or Obstructing a Police Officer.