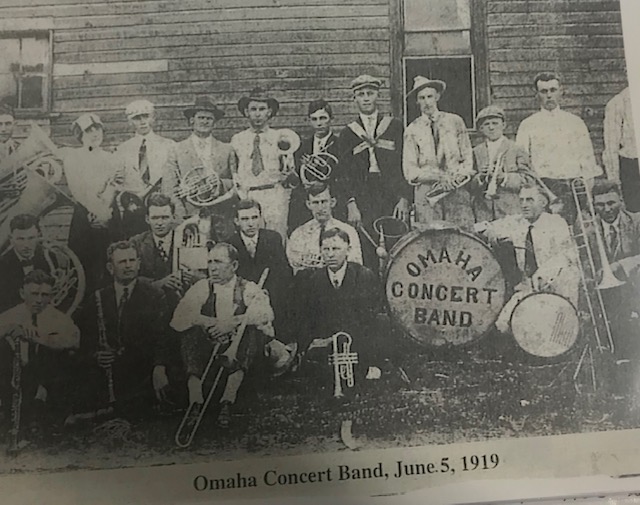 The first Major League Baseball game was played.  Ulysses Grant was President.  And Omaha, Illinois was founded.  Originally a stop along the Springfield and Illinois South Eastern Railway, a baggage master named Henry Pearce is believed to be responsible for naming the settlement in honor of the Nebraska city where he previously worked.  One hundred and fifty years later, residents are preparing for a celebration this weekend.  Junalie Nelson and Cristin Sauls are two members of a small contingency organizing the festivities kicking off Saturday with a Vendor show at 9am.  Nelson says nearly 20 vendors will be offering wares.  Both women admit while they're not official historians on Omaha, there have been efforts to keep the history of the village and folks who attend will have a chance to go through an unofficial history collection.
A silent auction will be held from the Omaha Civic Center from 9am to 3pm. The Omaha Fire Department will host a Crawfish Boil and Fish Fry beginning at 11am and it will continue until they sell out.  With a nod to year's past Strawberry festivals, Kids Games including a watermelon eating contest, bubble gum blowing, a spoon egg, and a greasy pig balloon race will begin at 11am.  Sauls, a former Strawberry Festival Princess recants some of her fondest memories which include those Kid's Games.
In the afternoon, the Appetizers will serve as entertainment from 1p – 3p followed by DJ Sam Hamblin at 3pm.  A gun raffle, 50/50, and coin raffle winners will be unveiled at 4pm.  You can learn more on social media by searching on facebook for the event page: Downtown Omaha 150th Celebration.
Some of the photos included in the "History of Omaha" collection: