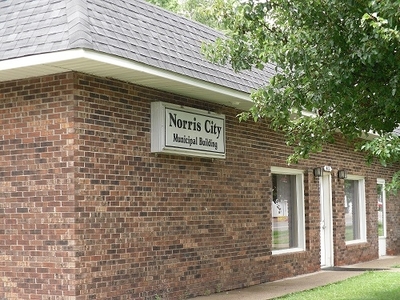 The Norris City Village board met in regular session last night by conference call, lasting an hour and 40 minutes.  Scott Mareing has this report…
The village is hiring a new police officer.  The three candidates have passed the written test but have yet to go to the police academy for training.  They would be paid the minimum wage of $12 an hour for new employees, which will be increased to $14 an hour while at the academy, with a possible raise at the end of the year.  The board members believed that's too low a wage to keep them interested in taking the position, but Mayor Roy Kissell said the police department is already over budget and really can't afford to raise it anymore. Some of the members thought they should start at $14 an hour, then get bumped up to $17 an hour.  They finally approved an ordinance to raise it to $13 an hour, then to $15 an hour.  Only board member Skip Land, who wanted to pay them more, voted against the measure.
Mike Ray of the Wonder Market addressed the board about putting in automatic doors at the entrance for health and safety reasons.  He already paid someone from Newburgh, Indiana $3,000 to install the doors, but requested help with TIF funds to pay the rest.  Mayor Kissell said that could start a new precedent of people wanting TIF funds after already starting the process.  The board decided to table the matter for more discussion, until next month's meeting.
The check for dispatch service from the White County Sheriff's Department will be sent shortly.  Service starts June 1st.
Danny Woosley, who presented the employee health insurance plan that was approved at last month's meeting, said he found some changes in the plan that he wasn't told about.  He said he was able to find an alternative plan that met their original needs and the board agreed to go with that plan.
An ordinance was approved for closing an alley as a building is being put up there, with the parcel numbers 1728257013, 172857009 and 172857010.
The village signed a two year contract for electricity from A.G.E. for commercial business and street lights.  They'll negotiate for a residential contract in November.
Approved was an intergovernmental agreement with the Village Of Odin for them to purchase Norris City's used jetter for $2,500.
One of the new "Welcome" signs is up near the water tower.
The old ground storage tank was finally removed after being out of use for several years.
The city-wide rummage sale will still be held June 5th and 6th and the village cleanup week will still be held June 8th to the 12th.