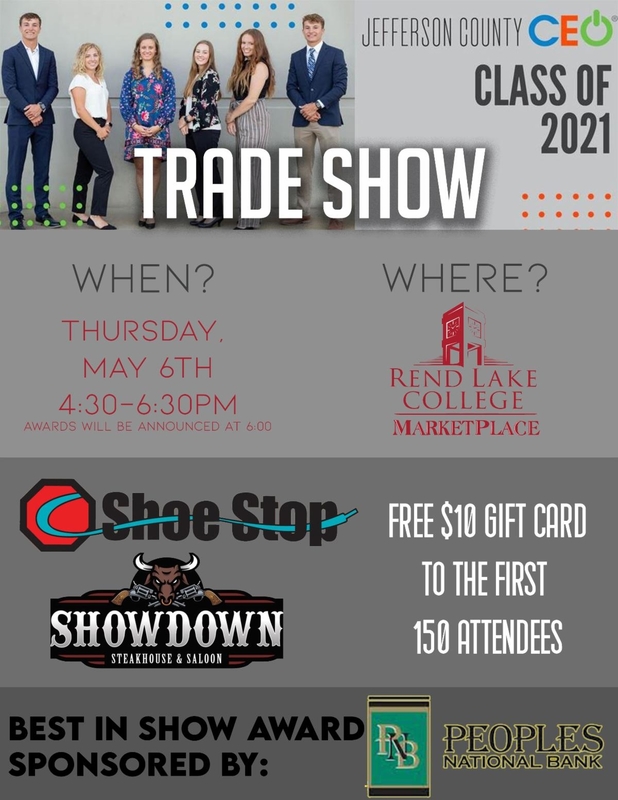 Come out and see the culmination of a year's hard work as the latest class of Jefferson County CEO students showcase their individual business projects at the annual trade show.
The 2021 Jefferson County CEO Trade Show will be an outdoor event taking place on Thursday, May 6, from 4:30 to 6:30 p.m. at the 
Rend Lake College MarketPlace
, and admission is free. Face masks will be required, and social distancing guidelines will be enforced.
The first 150 attendees will receive a free $10 gift card to either Showdown Steakhouse or Shoe Stop, retailers both housed at the Rend Lake College MarketPlace. An awards ceremony will begin at 6 p.m. and will include "Best in Show" awards sponsored by Peoples National Bank and a "Great Expectations" award presented by the Great Expectations Foundation. Be sure to cast your vote for "Best in Show" by 6 p.m.
The Jefferson County CEO Program Class of 2021 includes:
Shaylin Arnold, Woodlawn High School
Katy Knox, Woodlawn High School
Hunter England, Woodlawn High School
Hayden England, Woodlawn High School
Lauren Berry, Mt. Vernon Township High School
Briar Curd, Mt. Vernon Township High School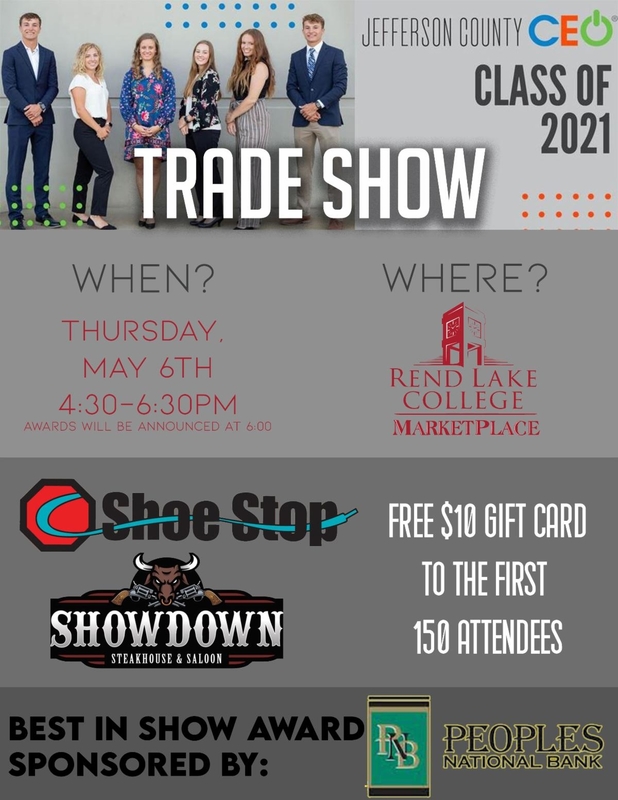 The CEO program immerses students in real-world experiences by allowing them to establish and run their own businesses. Throughout the program, students are also offered advice and support from board members, investors, mentors and a class facilitator.  "We are so excited for our students to experience an in-person trade show this year," says Corey Phillips, Facilitator of the Jefferson County CEO Program. "I encourage everyone to come out and experience first-hand the hard work and perseverance of this year's group. You won't be disappointed with what you see."