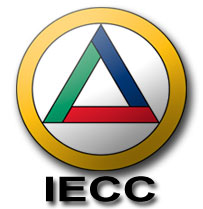 Board of Trustees Meeting
The Board of Trustees of Illinois Eastern Community Colleges approved updated IECC COVID-19 guidelines Tuesday, August 17, at the regular meeting, held at Wabash Valley College.
A new policy on giving was adopted and the Board and Trustees approved utilization of the new policy which can be implemented for naming rights.
An ordinance was approved to acquire property at Frontier Community College.
The Board heard a detailed review of certain programs and services. This is part of a continual review process with a focus on quality, cost and need.
The Board approved a bid committee report for a 3-D Anatomy Visualization Table & Virtual Dissection Table for use in the allied health programs at Frontier, Lincoln Trail, Olney Central and Wabash Valley; and for a Synchronous Auditorium Project to be used at Lincoln Trail, Olney Central, and Wabash Valley.
As a part of IECC's commitment to provide a safe and crime free college environment, and in accordance with the Campus Security Enhancement Act of 2008, the Board approved the Violence Prevention Plan and Emergency Response Plans for each college. These plans outline violence prevention strategies and outlines the protocol for response should a violent act occur. Trustees also approved revisions to the Threat Assessment and Violence Prevention policy.
An easement was approved for the Trust Bank for property located on District property near Olney Central College.
Selection was made for a Construction Project Manager to further progress of the LTC Recreation Center.
Affiliation agreements were approved with area health care facilities.