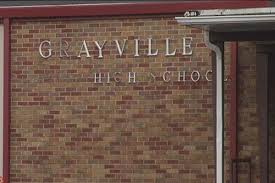 At the December regular meeting, the Grayville Community Unit School District #1 Board of Education unanimously approved the 2020-2021 Tax Levy, as presented by using the one percent tax to pay for the bond.
During Administrative reports, Superintendent of Schools, Julie Harrelson extended her thanks to Fairfield National Bank for their yearly $1,000 donation to the district.
Previously, Harrelson explained to the board members that due to her recent hire, they were eligible for training. The board was given a choice for an Illinois Association of School Boards Workshop; to be conducted either virtually or in-person. The board agreed that they would prefer to wait to have an in-person workshop in the future, hopefully after the pandemic has subsided.
Harrelson then told the board that because of the positive cases of COVID-19 affecting both students and staff, "it was best to postpone Homecoming events." However, a future date for Homecoming was not addressed nor discussed.