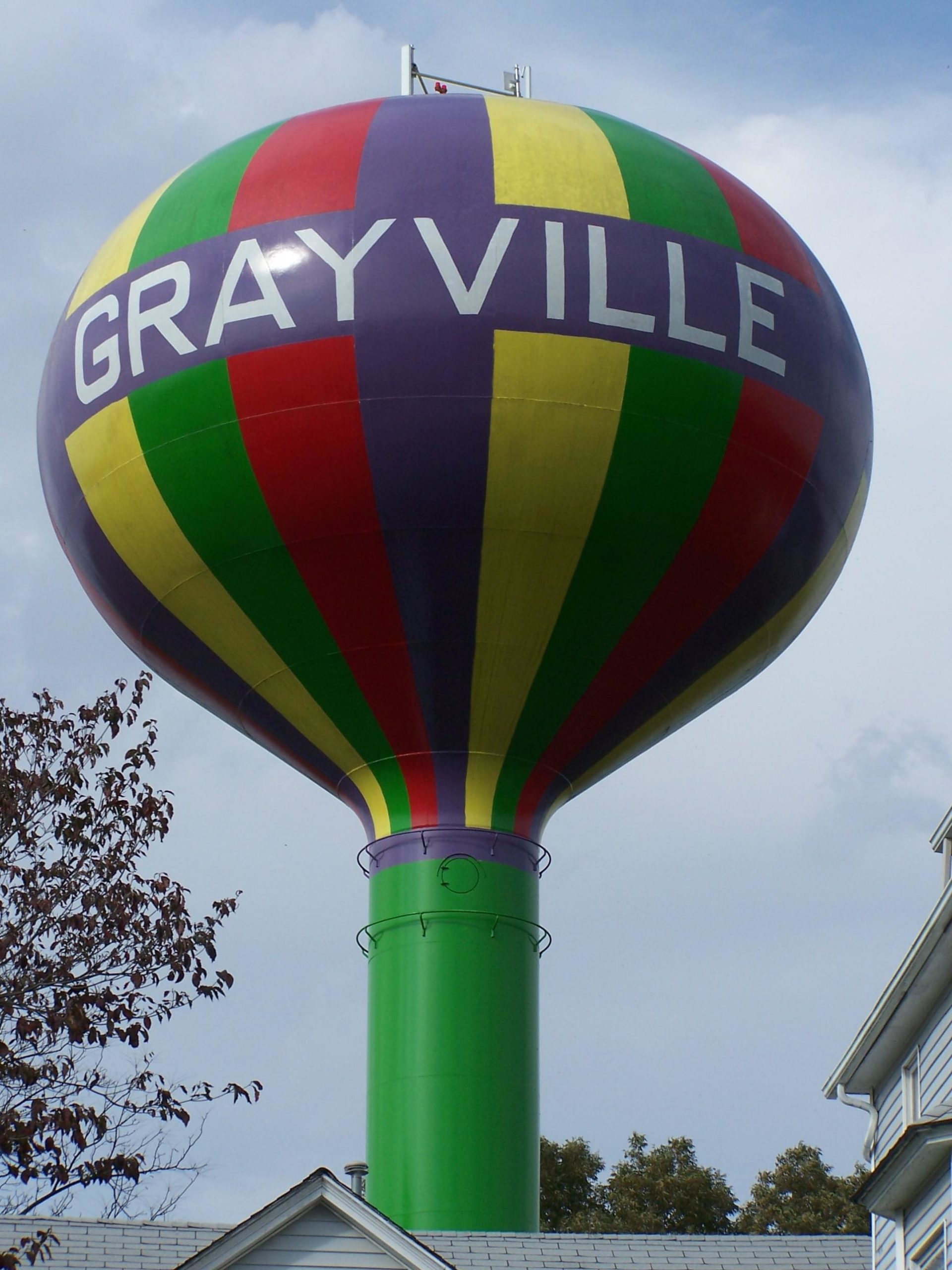 Mayor Travis Thompson and commissioners are prepping for what appears to be a packed agenda for the Grayville City Council on Monday.  Four items are on the executive session including property, personnel at the Police Department specifically, and pending litigation.  Grayville, it appears, will enter into an agreement with a new Chief of Police gauging by expected action to follow that executive session.
In old business, the group will discuss the septic system upgrade at the campground, demolition quotes and an update on the program, sale of the old police department building, an amendment to the traffic schedule, and final acceptance of Creal Springs and Tamms withdrawal from the Interstate Municipal Gas Agency.
New business highlights include a representative from Botsch & Associates there to present the annual audit, approval of a pay estimate for water line replacement, a review of the CoViD-19 sick leave policy, and a code of ordinances update.
See the full agenda below.  Grayville Council will convene at the city building beginning at 7pm.  WROY/WRUL News will have a reporter at the meeting.  Look for details Tuesday morning.
CITY OF GRAYVILLE
MONDAY, SEPTEMBER 13, 2021
CITY COUNCIL MEETING  – 7:00 P.M.
AGENDA
PLEDGE OF ALLEGIANCE
CALL TO ORDER
ROLL CALL:                                     Mayor Thompson,
                                                                Commissioner Baldwin
                                                                Commissioner Jordan
                                                                Commissioner Howell
                                                                Commissioner James
CONSENT AGENDA
TREASURER'S REPORT 
PURCHASE ORDER APPROVALS
RECOGNITION OF VISITORS:     
POLICE CHIEF/UTILITY MANAGER REPORT
CITY ATTORNEY REPORT
COMMISSIONERS REPORTS
MAYOR'S REPORT
EXECUTIVE SESSION:
5 ILCS 120/2 (c) (5): The purchase or lease of real property for the use of the public body, including meetings held for the purpose of discussing whether a particular parcel should be acquired.
5 ILCS 120/2 (c) (6): The setting of a price for sale or lease of property owned by the public body.
5 ILCS 120/2 (c) (1) The appointment, employment, compensation, discipline, performance, or dismissal of employees of the Police Department.
5 ILCS 120/2 (c) (11) Pending or probable litigation.
EXECUTIVE SESSION ACTION:
Property Purchase
Property Sale or Lease
Employment Agreement – Chief of Police
Litigation
OLD  BUSINESS:                             
Campground – Septic System Upgrade
Demolition Quotes and Demolition Program
Sale of Excess Property – Police Department
Sewer Upgrade Project – ARPA/SLFRF
Revolving Loan Agreement Osbees Unique Boutique
Amendment to Traffic Schedule
2nd Reading Ordinance No. 917 Approving Withdrawal of Creal Springs and Tamms from the Interstate Municipal Gas Agency            
NEW BUSINESS:                             
Botsch & Associates 2021 Audit Presentation and Approval
Declaration of Local State of Emergency
Revolving Loan Grant – Property Demolitions
Approve Pay Estimate – Water Line Replacement Project
Dumpsters
Compensated Licenses/Certifications
Review COVID sick leave policy
Code of Ordinances Update-
Park Storage Building Demolition and Replacement
ADJOURN: