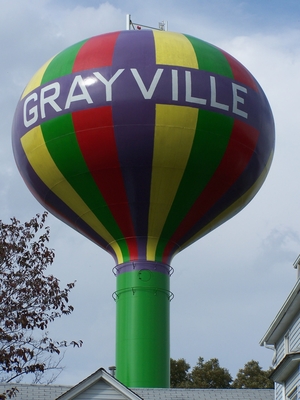 The Grayville City Council will meet Monday at 7:00 PM, preceded by a Public Hearing on the 2020-2021 Budget at 6:45 PM. Old business will include continued discussion about the demolition of abandoned properties, the Timber Lease, Rental property utility bills, the Downstate Small Business Stabilization Grant Application, and the Water Tower Project. New business will include Utility Rates, approval of the 2019-2020 Amended Budget, approval of the 2020-2021 Budget, and Generator Maintenance Contracts. There will also be reports from the Treasurer, Police Chief/Utility Manager, the City Attorney, Commissioners and the Mayor. An Executive Session will also be held.
Due to COVID-19 guidelines, attendance is limited to the members of the Council, Clerk, Treasurer, City Attorney and news media. The public is invited to watch the meeting via Facebook live. https://www.facebook.com/cityofgrayville/ Click on the live video.
Any questions or comments from the public should be submitted in writing, including name and contact information to the City Clerk by 4:00 P.M., Monday, April 27. Questions or comments can be submitted by email to: grayville@fronter.com; by facsimile to 618-375-7869; or by calling City Hall at 618-375-3671. Comments and questions will be read into the record during the appropriate public comment time for both the Public Hearing and Regular City Council Meeting.