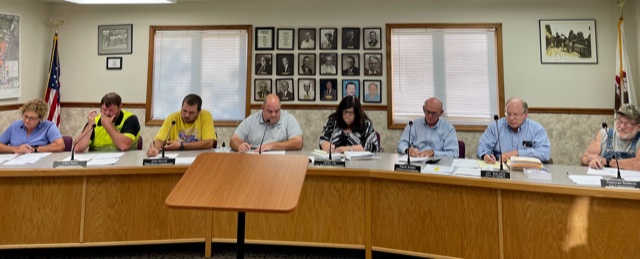 The vacant IGA building in Grayville is expected to have a new occupant and the buyers will have some $75,000 in TIF funds to use contingent on their purchase of said property.  That was one of a handful of TIF and Revolving Loan agreements approved at the Grayville City Council meeting Monday night.  Not much is known about 309 Homes LLC other than that they're out of the Peoria, IL area and are a property management firm.  Other TIF agreements were granted to Krankos and Travis Roosevelt.  A revolving Loan agreement was also granted to Krankos.  Arpit Trivedi, GM at the Super 8 is also planning an expansion at the property.
Mayor Travis Thompson says the request isn't quite ready yet, but progress is being made.
Also at Monday's Grayville meeting, council approved a special event liquor license for the Moose Lodge on July 23rd for a Hog Roast and gave the Grayville American Legion and VFW approval to solicit donations at the 4-way.  Additionally, council approved paying $2,500 toward a preliminary engineering study so the city can apply for a Natural Gas Distribution Infrastructure Safety and Modernization Grant.  If successful, Gas Commissioner Don Baldwin says the grant would help the municipality upgrade a 7 mile stretch of gas main from 4 inch to 6 inch along with other improvements.
For more from the Grayville meeting including resident Lynn Thompson's ongoing complaint regarding neighbors and their poultry, you can watch their entire council meeting on the City of Grayville facebook page where meetings are streamed live and archived.