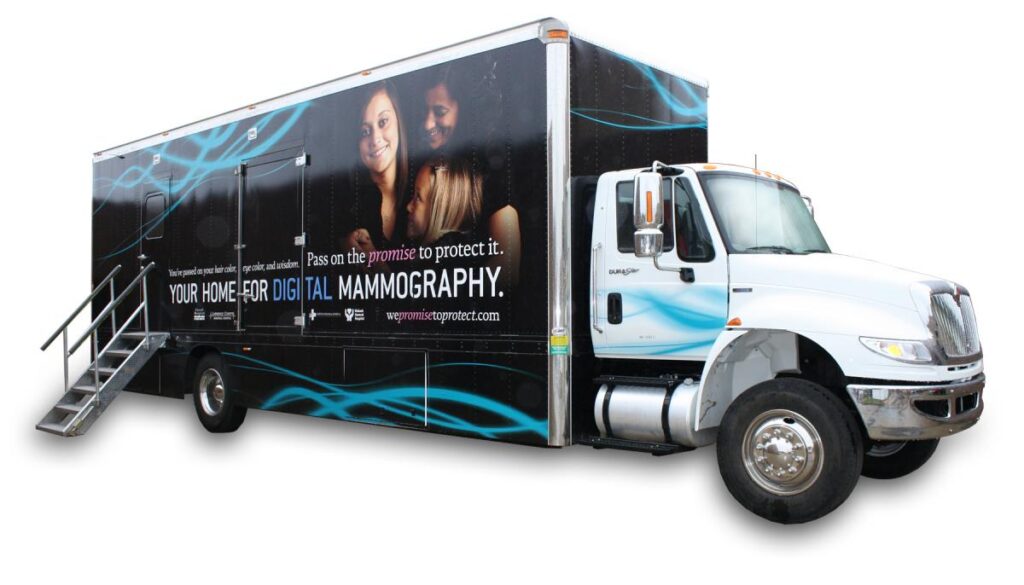 Fairfield Memorial Hospital will be taking their Digital Mammography Truck to Horizon Healthcare Grayville Clinic for a Mobile Mammography Event on Saturday, January 30th, with appointments starting at 8:00 a.m.
Fairfield Memorial Hospital's Digital Mammography Truck will be set up at the Horizon Healthcare Grayville Clinic, 319 W. Commerce Street, Grayville, IL. No physician order needed for those who are over the age of 40. It must have been at least one year since your last Mammogram. Patients are asked to bring their insurance card, photo ID, and doctor's contact information. This event is for annual screening Mammograms only. Individuals can call the FMH Diagnostic Imaging Department at 618-847-8249 to secure an appointment with one of FMH's skilled technologists.
Screening mammograms only take about 15 minutes to perform. Patients who are over age 40 and do not have any detectable problems or tissue changes at this time need to bring the following information when they come to register: name, birth date, insurance card, and the name of the doctor who they wish the report to be sent.
Fairfield Memorial Hospital believes that high quality screening mammography does save lives. Mammography is an integral part of preventative medicine for women and that is why Fairfield Memorial Hospital is reaching out to surrounding communities and offering the most advanced mammography system, digital mammography.