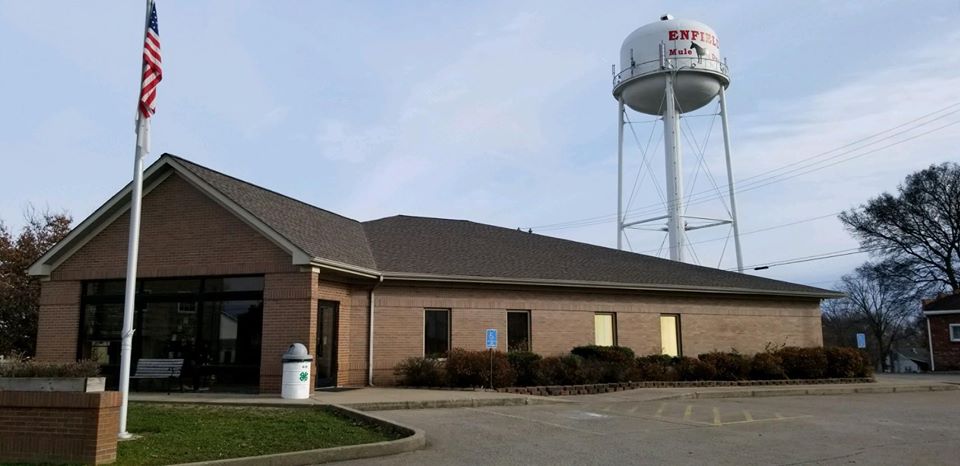 The Enfield Village Board met for its regular monthly meeting last night.
The village is still advertising for bids on the two properties for sale at 108 Sacramento Street and 304 West Main Street.
They are also getting bids on replacing the lights at the village building with LED lights.  Ameren will pay half the cost of the work.
Concerning the water project, the Illinois EPA has approved of it and work is on schedule for a projected start date of April of next year.
The board decided to have a drive-thru visit from Santa Claus at the village building on Sunday, December 13th from 1:30 to 2:30 PM.  Santa will be giving out treat bags to all the kids and there will be a drawing for twenty $25 gift cards.  Refreshments will be served.
As is tradition, the village will give $200 holiday bonuses to all employees as well as their choice of either a turkey or a ham.
The Enfield Rehabilitation and Healthcare Center sent a letter to Mayor Tom Harbour requesting a donation to purchase Christmas presents for the residents there.  They decided to donate $20 for each of the 21 residents for a total of $420.