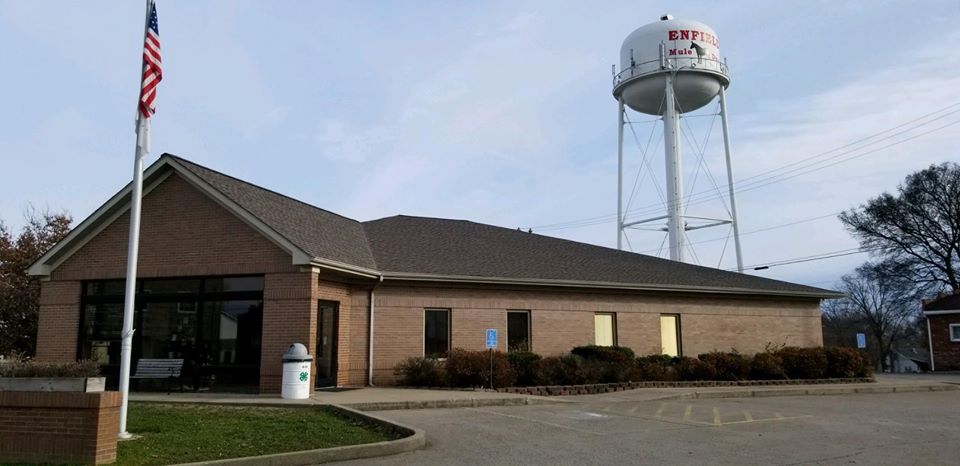 The Enfield Village Board met last night.
The board agreed to have a Fourth of July fireworks celebration and because of the type of fireworks used and due to it not being a very large display, they decided insurance for it was not needed.  And the village agreed to donate $350 for the event.
The board members are looking into working with Brown and Roffman Engineering of Harrisburg for water or sewer work and obtaining grant money for various projects.
They're looking into closing off the alley at the corner of Plum and Mulberry Streets to the corner of Willis and Bailey Streets.  There is a sewer line that goes through it they would have to look at.  They'll look into it and discuss at next month's board meeting.
A portion of the culvert by the Locker Plant was replaced.
In the police report for May, there were two domestic battery incidents and two arrests made.  There was an incident in which a motorcycle was on fire and a woman riding it was burned.
The town-wide rummage sales will be held on Saturday, July 18th.
The mayor read a thank you note from the NCOE high school graduation all-night drug and alcohol-free party for the village's donation to their event.
And Mayor Tom Harbour recognized the passing of former Norris City Mayor Carl Whipple and offered his condolences.