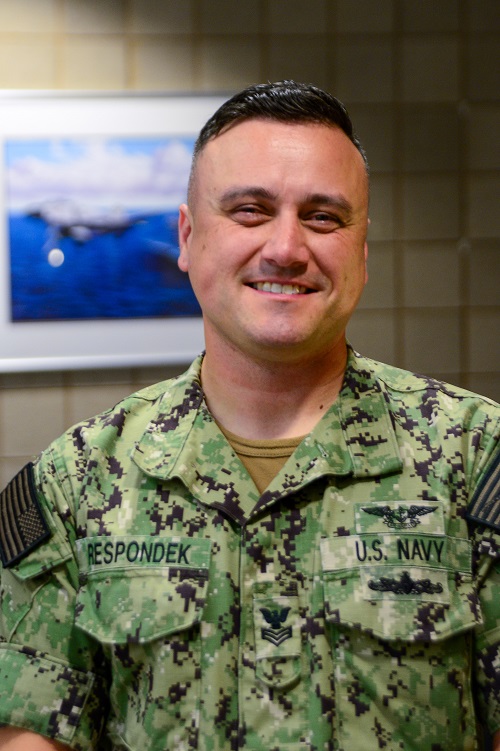 By Lt. Omari Faulkner, Navy Office of Community Outreach
Petty Officer 1st Class William Respondek, a native of Eldorado, Illinois, serves the U.S. Navy at Naval Air Technical Training Center (NATTC) in Pensacola, Florida.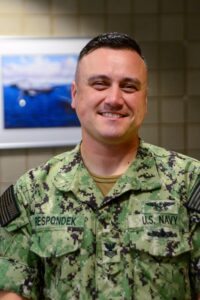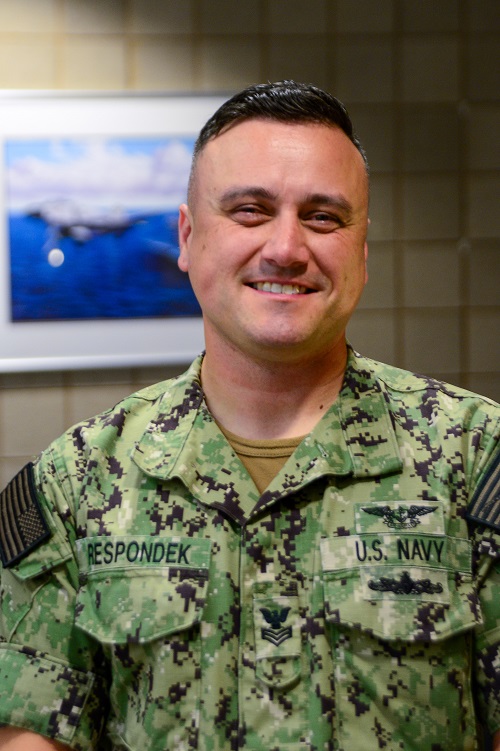 Photo by Mass Communication Specialist 1st Class

Bryan Niegel, Navy Office of Community Outreach
As an instructor at NATTC, Respondek is serving among sailors and Marines developing the skills needed to be successful naval aviation warfighters.
NATTC instructors are experts in the subject matter they teach, and they provide cutting-edge technical training that transforms students into mission-ready sailors.
Respondek joined the Navy 11 years ago. Today, Respondek serves as an air traffic controller.
"I was inspired to engage and serve by the events of 9/11,"  said Respondek. "My uncle also served in the Navy and he was an inspiration to serve."
According to Respondek, the values required to succeed in the Navy are similar to those found in Eldorado.
"I learned to stay humble, work hard and take care of your people," said Respondek.
NATTC's mission is to provide world class professional aviation warriors to the Navy fleet supporting combat readiness anywhere on the globe, while taking good care of our people, families and being good neighbors and stewards in the city of Pensacola and the surrounding region.
The center's leaders and experts develop, deliver and leverage technology to optimize performance of our Navy, Marine Corps and foreign national students. We provide the most up-to-date and relevant training available to our sailors and Marines ensuring Naval aviation's success.
Serving in the Navy means Respondek is part of a team that is taking on new importance in America's focus on rebuilding military readiness, strengthening alliances and reforming business practices in support of the National Defense Strategy.
"We protect the globe by both sea and air," said Respondek. "Our presence is a deterrent for those who oppose liberty and justice."
Respondek and the sailors they serve with have many opportunities to achieve accomplishments during their military service.
"I am proud of my instructor duties because I am the first person to impact the face of the fleet before they join commands and or go to sea," said Respondek.
As Respondek and other sailors continue to train and perform the mission they are tasked with, they take pride in serving their country in the United States Navy.
"Serving is my life and has afforded me a lifetime of opportunity to travel," added Respondek. "It has been an honor to serve alongside both our sailors and Marines."
The Naval Education and Training Command is the U.S. Navy's Force Development pillar and largest shore command. Through its "Street to Fleet" focus, Naval Education and Training Command recruits civilians and transforms them into skilled warfighters ready to meet the current and future needs of the U.S. Navy.