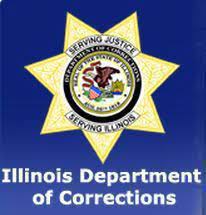 A Harrisburg man has been sentenced to the Illinois Department of Corrections.
Wednesday morning, 27 year old Devin R. Durham appeared in White County Court and was sentenced to three years in the IDOC with one year Mandatory Supervised Release for Burglary, a Class 2 Felony.
The Norris City Police Department was the investigating agency, Public Defender Myra Yelle-Clark represented Durham, State's Attorney Denton Aud prosecuted the case, and Judge T. Scott Webb was the presiding judge.