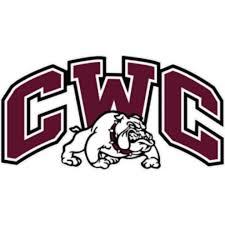 Friday afternoon, the Carmi White County baseball and softball teams took to the road making the short trek to Grayville.  The Lady Bulldogs short gamed the Lady Bison by a 15-2 score.  Junior Liberty Smith led the way tossing 3 innings and allowing the only 3 hits the Lady Bison would get on the day.  Freshman Audrey Upton came on in the 4th to strike out the side and Kadie Simmons finished the game off with a clean 5th.  Coach Chris Shelton says outstanding pitching has become the norm for the Carmi White County softball program.
The Lady Dogs didn't hit a homerun instead scoring all 15 of their runs on 14 hits.  The wind pushed the ball all over the field making it difficult to get a read on fly balls.  The conditions forced the Lady Dogs to play more small ball and Coach Shelton says it's something they've been working on.
The win improved CWCHS softball to 10-1 on the year.
The Bulldogs baseball team hung a quarter on Grayville Friday afternoon scoring 25 runs over 3 innings.  Sophomore Tanner Spence pitched two innings for the Dogs giving up 4 hits but no runs.  Fellow sophomore Branten Stockton walked one, but struck out 2 and finished the short game for CWCHS.  Cal York, Gia Berekashvili, Brodie Atteberry, and Zach Roark all had two hits on the short day for the Bulldogs.