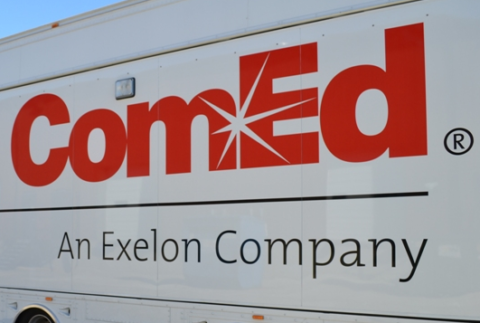 A consumer advocacy group is suing utility company Commonwealth Edison in an attempt to refund billions of dollars in customer payments dating back nearly a decade.
The Citizens Utility Board filed the suit last Tuesday in federal court, saying ComEd has admitted to years of wrongdoing that resulted in state legislation allowing for rate hikes on customers. They're asking for refunds of those unjustly attained dollars back to customers and triple the fines, which together could mean checks to customers for years of utility payments. They say ComEd attained billions of dollars in higher utility bills since they unjustly got a law passed in 2011 by illegally currying favor with state lawmakers.
CUB spokesman Jim Chilsen says the utility admitted wrongdoing but has yet to pay back the people they harmed.
The suit seeks refunds of the higher rates since the bill was passed in 2011 in addition to triple the fines for breaking a handful of federal laws. If successful, the utility could be on the hook for billions of dollars in refunds.
In the suit, CUB says ratepayers are entitled to all benefits and profits ComEd had obtained by corruptly passing the 2011 Energy Infrastructure and Modernization Act. The law changed the rate formula in which power utilities charged customers. CUB said the rate structure is still in effect today, continuing to benefit ComEd.
"ComEd has paid a $200 million fine to the federal government but customers haven't gotten a penny," CUB spokesman Jim Chilsen said. "Our lawsuit aims to ensure consumers see fair compensation for the company's misconduct."
Joining them in the lawsuit is former Illinois Gov. Pat Quinn, who shared responsibility for CUB's formation in 1983.
The suit references ComEd's patronage scheme to influence Illinois Speaker Madigan, but doesn't name him directly. Madigan has not been charged with any wrongdoing and denies any accusations.