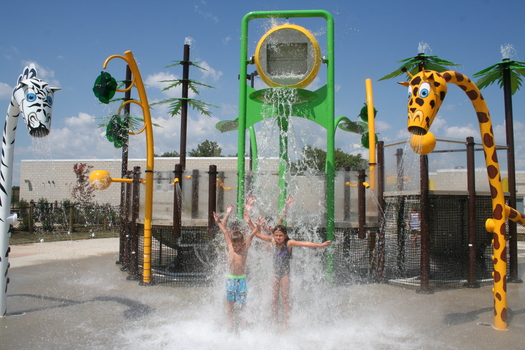 MT. VERNON ILL, June 23- After much consideration, the city of Mt. Vernon announces the opening of the Aquatic Zoo on July 1st for the remainder of the summer. Several precautions will be taken, and new regulations put in place to provide a safe as possible environment for our guests to enjoy the facility.
There will be two, 4-hour sessions per day for guests. The first session will run from 11 a.m.- 3 p.m. and the second session from 4 p.m.- 8 p.m. Guests may only attend one session per day to allow more people to enjoy the facility. Wristbands will be given so one person can come to the window to purchase entry for their party if possible, capacity does not surpass 250 people per session and to accommodate those who go out of the facility and wish to return in the same session. Admission sales will begin at 10:30 a.m. for the first session and 3 p.m. for the second session to help reduce lines. Social distancing is requested when in line to purchase admission. No reservations for admission will be made in advance of these times. Price of entry will be ages 2-17 and seniors 65 & older – $6.00, Adults $8.00. Due to limits on occupancy, there will not be a large group rate.
With the short lead time prior to opening and the shortened season, there will be no swim lessons, evening rentals or birthday parties. Season passes will not be issued. Staff members will sanitize restrooms, lounge chairs, tables, lockers, and other surfaces routinely, with additional sanitizing between sessions. All staff will have temperature checked upon reporting to work.  With the addition of deck spacing around the facility, lounge chairs will be spaced out to provide distancing between guests. Guest Services working the gate entry and concessions will be required to wear a mask when dealing with our guests. We will encourage all guests that are not of the same family to follow social distancing guidelines. All regulations are subject to change pending guidelines from the State of Illinois.