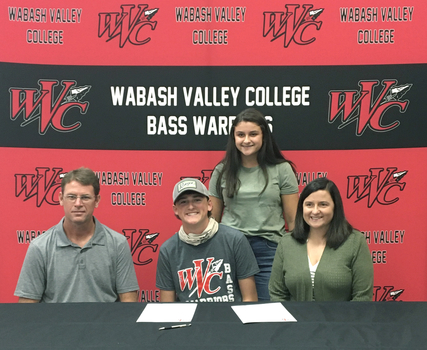 Mt. Carmel, Ill.— Wabash Valley College's bass coach, Professor Todd Gill, is excited to announce the signing of Mason Gross for the 2021–2022 collegiate bass season. Gross signed on Wednesday evening, Sept. 9.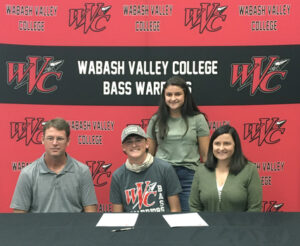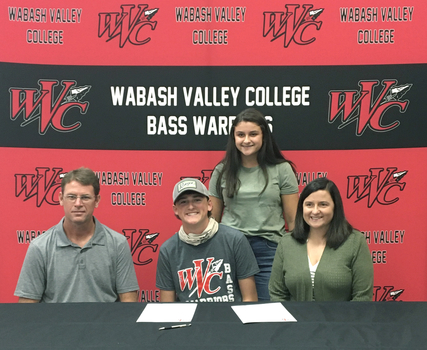 Mason is the son of Mitch and Mary Ann Gross of Carmi, Ill. He is a senior at Carmi-White County High School and will be competing this coming season with the Carmi bass team for the third straight season. Mason's most notable finish was at a Fishing League Worldwide high school open tournament on Lake of the Ozarks where he finished 11th out of 60 boats.
He also finished 12th this past summer in the WVC high school bass invitational at East Fork Lake. Gross plans to study agricultural business in college and is excited about his opportunity to be a part of the Wabash Valley College bass team.
Those interested in learning more about the Wabash Valley College bass team can visit www.wvcwarriorathletics.com, click on Club Teams and select Bass Fishing. High school juniors and seniors interested in a campus visit can fill out the recruiting questionnaire and Coach Gill will contact them to discuss the team and schedule a campus visit. You can also keep up with WVC bass team news by following them on Facebook @WVC Bass Team and on Instagram @wvcbassteam.