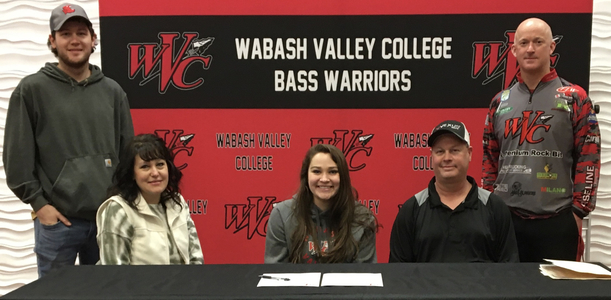 Mount Carmel, Ill.— Wabash Valley College's bass coach, Professor Todd Gill, is excited to announce the signing of Laindree Richardson for the 2022 – 2023 collegiate bass season. Richardson signed on Friday afternoon, Feb. 5.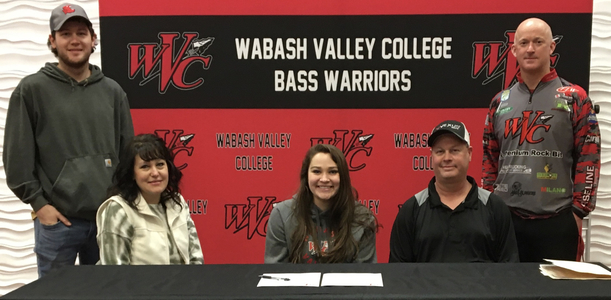 Laindree is the daughter of Jeremy and Janee Richardson of Benton, Ill. She is a junior at Benton High School and will be competing this coming spring with the Benton Bass Fishing Team for the fifth straight season. Laindree has an admirable resume both on and off the water. In 2020, she posted two wins, three top-5 finishes and another four top-20 finishes. One of her top-5 finishes was this past summer in the WVC High School Bass Invitational at East Fork Lake.
Off the water, Laindree has made and donated over 3,000 masks to hospitals, nursing homes, businesses, prison guards, a Navy squadron and to a youth detention center since the onset of COVID-19. She has been recognized as "one of the most influential women of Franklin County" and was selected for the Bassmaster All-State Team for Illinois in 2020.
Outside of fishing, Laindree enjoys photography, hunting, and competing in high school track. Richardson plans to study communications in college and is excited about her opportunity to be a part of the Wabash Valley College bass team.