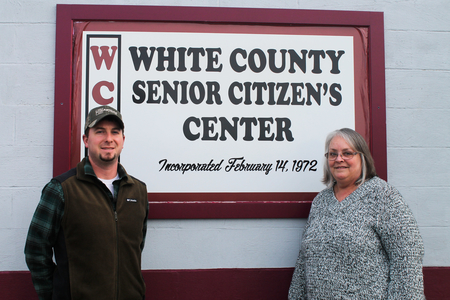 The White County Young Leaders are pleased to continue their support of food pantries in the county. The committee is donating a total of $725 of their net proceeds from the 2020 Young Leader Pistol Shoot event held last July. The funds will be split between two food pantries in the county, the White County Senior Citizens Center and Cherry Street Baptist Church.
"The Young Leader Committee is grateful for the work these two agencies are providing for the citizens of White County," commented Ryan Williams Young Leader Chairman.
The Young Leader Pistol Shoot raises funds for the committee's annual collegiate scholarship. However, the event raised more funds than the cost of the 2021 scholarship, creating the opportunity to support local food pantries. More information on the Young Leader Scholarship can be found at www.whitecfb.com/scholarship.