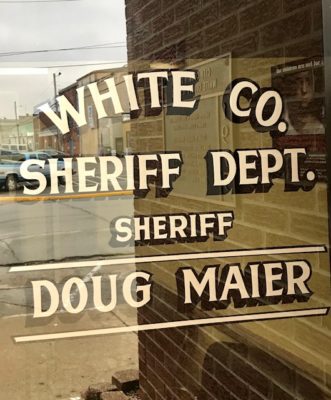 The White County Sheriff's Office received a report of Criminal Damage, Monday morning around 10:39, from Billy C. Harl, of Springerton.  He told Officers he owns a soda machine located at 107 E. North Avenue in Springerton that had been damaged overnight. The Pepsi machine appeared to have been beaten in during an attempt to get money out of the coin and dollar accept points. Harl was unsure of the dollar amount of damage to the machine, but believed it to be extensive.
Patti J. Hyatt, of Crossville, reported to the White County Sheriff's Office, Monday afternoon, she had several items missing from her house that had occurred a couple of weeks ago. She told Officers that she had noticed a red drill with black electrical tape on the cord, carnival pieces, including a fruit pitcher, grapevine dishes, relish dishes, a hotdog display, pineapple bowl, two amber colored stick holders, a fruit bowl, cookie jar, candy dish, and two round dishes were missing.
The Sheriff's Office is investigating.