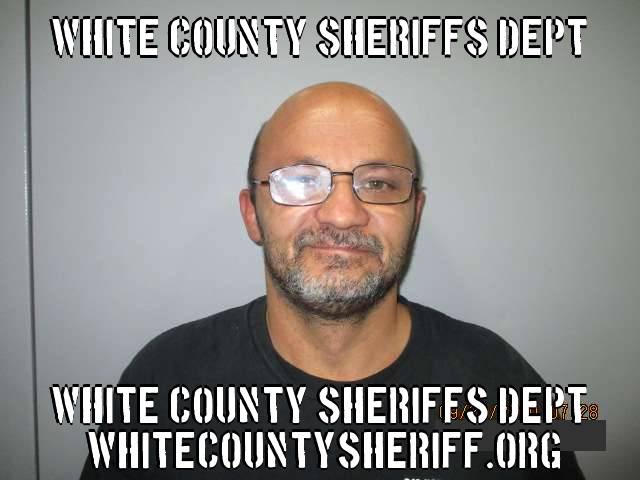 The White County Sheriff's Office received a call Wednesday morning, just after 11, of a burned pickup truck at the Boultinghouse Lease in the Calvin Bottoms. When Officers arrived, they observed a red Chevy truck parked next to an oil well completely burned and the tries still burning on the truck. A check of the license plate revealed the truck had been stolen out of Richland County, Illinois. A call was made to the Richland County Sheriff's Department. Discovered at the scene, in the area of the vehicle, was a white towel and a black baby seat cover that were collected for evidence. Don's Bumper to Bumper towed the vehicle from the scene.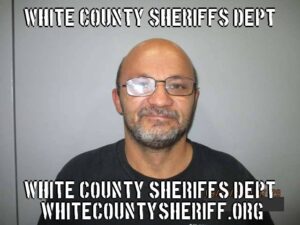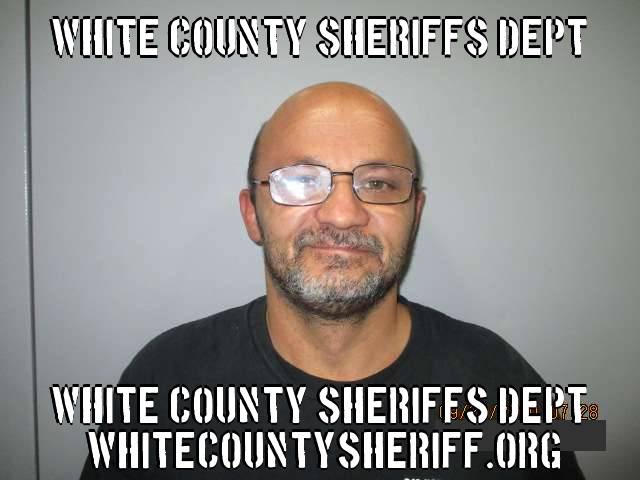 Wednesday night, the White County Sheriff's Office received information on a possible wanted person, 44 year old Christopher S. Jolley of Norris City, walking westbound on East Main Street in Norris City. Deputy Weiss found Jolley at Barnes Street and East Main Street in Norris City and informed him that he had an active felony warrant for Theft Under $500 with a prior. Jolley was taken to the White County Jail where he remains held.
Also on Wednesday, the White County Sheriff's Office responded to a wooded area along County Road 2550 North about a half mile west of Mill Shoals, where Tracy Cornwell and Bobby Powell of Fairfield reported finding some small bones. The two told Sgt. Poole they had brought their dogs to the area for a walk in the country and during the walk, the dogs began digging through a trash pile and pulling out bones. Poole, along with assistance from White County Sheriff Doug Maier and Deputy Randy Graves, contacted the Illinois State Police Crime Scene to help with the investigation. It was determined through an anthropologist from Southern Illinois University that the bones were deer bones.