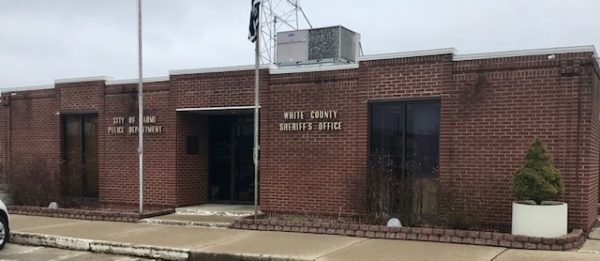 54 year old Lonnie D. Williams of Norris City called the White County Sheriff's Department Saturday night to report his step son, 29 year old Joseph D. Abell, had attacked him at his property at 847 County Road 550 North in Norris City.
Williams stated that he and his wife were at the property they own when Abell rode up on a 4 wheeler asking for an oil filter for a tractor. Williams said that he told Abell the tractor had already had an oil change last spring. He told officers Abell got angry, got off the 4 wheeler, started yelling and charging at Williams, grabbed his hand and twisted his finger. Williams stated that Abell also started trying to hit him with his fists but he was able to push Abell back and step away from him. Williams said at that time his wife got between them and Abell got back onto the 4 wheeler and drove off, throwing rocks onto Williams' truck and at him.
Williams stated an order of protection was still valid against Abell.
A complaint was signed, but no charges were filed at this time.
White County Dispatch received a 911 call Friday night from both 35 year old Jennie Woodrow and 35 year old Jason Woodrow of Norris City referencing a Domestic Battery from both parties. As officers were enroute, Dispatch was informed that Jennie had a loaded firearm in the residence.
Officers met with Jason, who was holding a young boy on the side of County Road 365 East. He told officers he and his wife Jennie had been in an argument over his cell phone. Jennie wanted the phone but he would not let her have it. Jason advised that he tried to leave the residence with their son and Jennie grabbed him and backed him into the bathroom and that is when he called 911.
Officers then spoke with Jennie, who was on the front deck of the residence. She told officers that she and Jason had been in an argument and Jason grabbed her by the right upper arm and pushed her by her neck. Officers observed a bruise on her arm and a red mark on the left side of Jennie's neck and jaw area. Jennie stated she did not have a firearm nor did she point one at Jason.
Jason was placed under arrest for Domestic Battery and transported to the White County Jail.
Jennie was given a number to S.W.A.N to contact for help through the process of an order of protection that she had stated she needed to get for her and her kids.