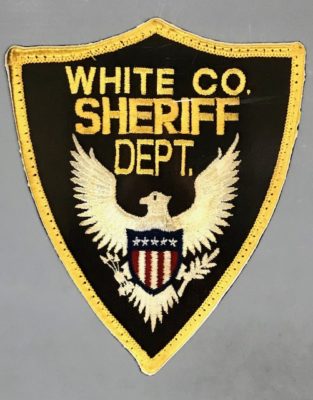 The White County Sheriff's Department reported criminal damage to property at Tracy Jacques' residence at 802 County Road 500 East in Norris City.
At about 1:15 PM on Wednesday, an older-model red Chevrolet truck van ran over her mailbox and drove up into her yard.  The truck didn't stop and then drove out of her yard and headed south on County Road 500 East.
The wooden post set in concrete was broken in multiple pieces and the mailbox was a total loss.
On Tuesday at approximately 10:27 AM, Deputy Randy Graves responded to 500 East at 750 North after receiving a call from a concerned citizen of someone parked on the roadway.  When he arrived, Graves observed Jason L. Cannon of Norris City parked in the roadway with the vehicle running.
Cannon was cited for illegal transportation of alcohol by a driver.  Cannon also had a clear ziplock bag of cannabis and a small bong used to smoke cannabis sitting on the center console.  He was given a citation for possession of drug paraphernalia and for possession of adult-use cannabis in a motor vehicle.
Amanda and Seth Cannon arrived to drive the vehicle from the scene.  Jason Cannon was released with a mandatory court appearance.