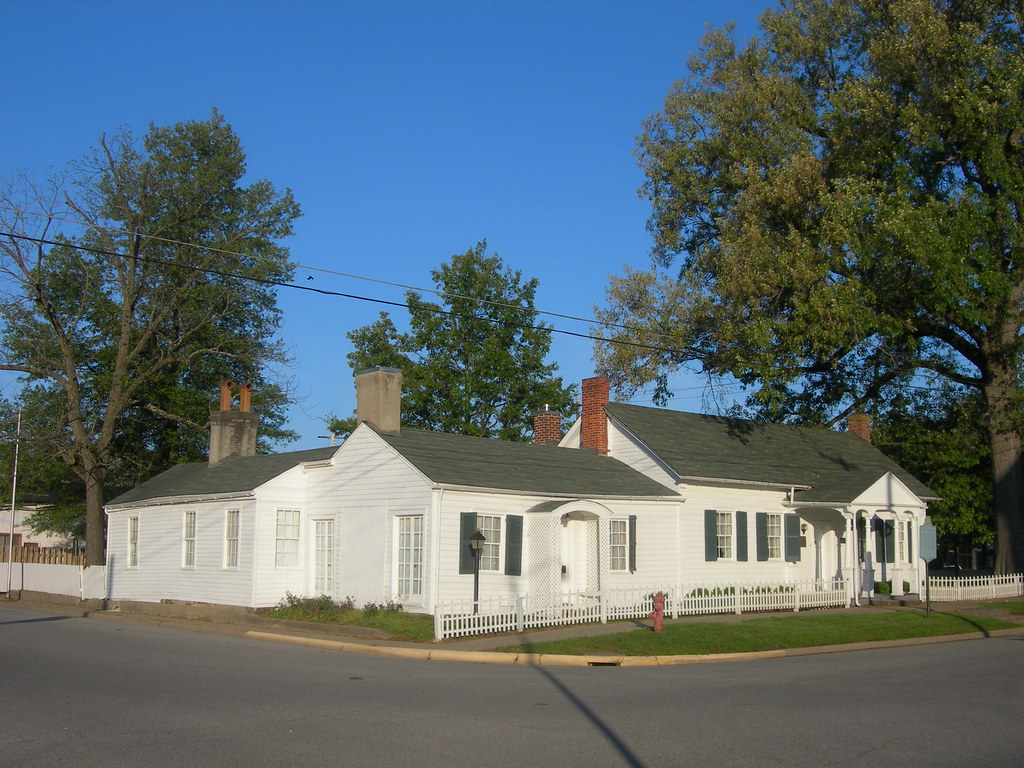 A White County Historical Society spokeswoman says members are excited to get back to interacting with the community and are planning their first major project in quite some time.  Volunteers are being sought to help out at the Robinson-Stewart House on Saturday, June 12th beginning at 9am.  Kristin Land, the current president of the historical society says whether you can spare an hour or want to spend all day, they could use your help to work on the exterior of the house including the porch, shutters, windows, and gutters.  They're also looking for help pulling weeds, mulching, filling in holes and low spots in the yard.  Additionally, the fence and gates need attention Land says.
The Robinson-Stewart House is a historic landmark at 110 South Main Cross.  Built in 1814 by John Craw, the house is the oldest in Carmi and one of the oldest structures in Illinois.  It's where, 2 years after it's construction, Carmi was founded.  The community's earliest settlers met there to choose the name and voted to plat the land.  It also served as White County's courthouse for about a dozen years.
Land says all supplies will be provided, but she asks volunteers to bring work and gardening tools including shovels, ladders, and paint brushes.  If you're not able to physically assist, but are interested in helping, donations are always welcome as well.  Checks can be mailed to the White County Historical Society at PO Box 121 in Carmi, IL 62821.  The organization is trying to save money for siding and window repair in the next few years.  You can also call 812-568-8486 for more information.