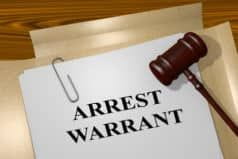 Carmi Police Department reported an arrest for an outstanding warrant in White County.  On Tuesday, September 14th at around 6:20 pm, 34 year old Carly J Smith of 910 Fackney Street, was taken into custody.
Smith was arrested for driving on a suspended license in April of 2021. She was supposed to appear in court in May, but did not show up. A date was then set for August, which she failed to attend also. At that time, a warrant was issued for her arrest for failure to appear.
Smith's bond was set at $575 which was paid and she was released.
Smith has a court date set for October 21, 2021 at 9:30 am.