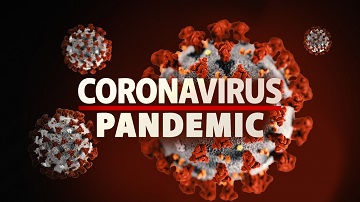 With CoViD-19 cases surging throughout the area, concern naturally centers in on those at highest risk.  Wabash Christian's information update from Thursday, November 19th afternoon shows the community has recorded a total of 38 residents who have tested positive for the novel coronavirus.  27 of those individuals have recovered and 8 have died.  Executive Director Sandra Bryant says there are currently 2 residents in their CoViD unit.  49 employees have come down with CoViD since the pandemic started with 44 of those recovered.  Fortunately, Bryant says there have still been no positive cases at their Supportive Living facility.  Additionally, with the Thanksgiving holiday coming up next week, Bryant says WCV has arranged for special delivery hours in the event you have a loved one residing there and would like to bring them food for Thanksgiving.  She says 8am – 11am, 1:45pm – 2:15pm and 5:30pm – 6:30pm have been set aside as times acceptable for food deliveries.
Also Thursday, 52 more Tri County residents tested positive.  Of that number, 30 are White Countians including 16 females and 14 males and a total of 4 under the age of 5 plus 2 more under the age of 10.  There are also 2 in their 60's, 2 in their 70's, and 1 in their 80's documented as new positive cases.  Saline County saw 20 more positive cases reported Thursday and Gallatin County is home to the final 2.  Find the full updated chart on our website at wrul.com.
To date, White County has had a total of 536 total lab confirmed positive cases, including 9 deaths.  Gallatin County has had a total of 197 total confirmed cases and Saline County has recorded 1,070 lab confirmed cases as of Thursday afternoon.