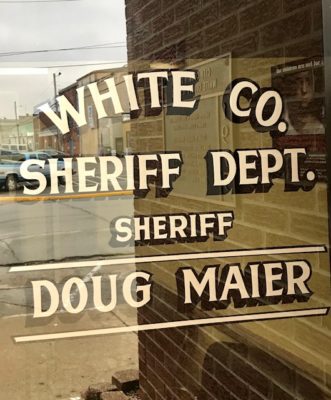 Matthew A. Burnett of Crossville reported Sunday morning, to the White County Sheriff's Department, damage to his 2018 Dodge Ram truck.
Burnett told Deputy Spencer, sometime between 12:30 AM and 7:00 AM Saturday, an unknown subject had thrown a brick at his vehicle's passenger side front door window while it was parked on the east side of his property with the passenger side facing east. Burnett said he noticed the damage when he used his vehicle Saturday morning.
Deputy Spencer observed red brick dust scratched into the window, scratches and gouges in the window, a dent at the top of the door panel near the window, and a broken brick laying in Burnett's driveway.
An incident report was filed at the White County Sheriff's Department.