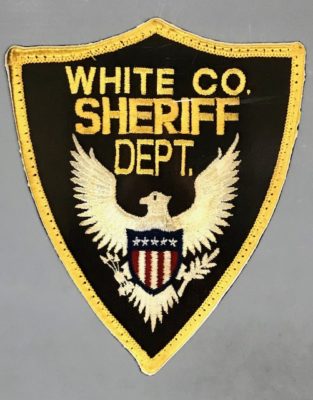 Two thefts over $500 and an incident of criminal damage to property kept the White County Sheriff's Department busy the last couple of days.
On Tuesday, Lawrence Martin of Carmi reported a burglary at his trailer at 814 North Ninth Street in Carmi.  Copper wire had been stripped out and carpet had been ripped up from the living room floor.  Also his refrigerator had been moved, but it couldn't be taken out of the trailer.
Martin said that the trailer had been empty for a couple of years.
There was no evidence of forced entry.
Tuesday morning at 7:30 at 450 County Road 1200 North in Enfield, 34 year old Jeffrey Newman Jr. of Murphysboro, an employee with Burke Electric Company in Murphysboro, said there was a theft that occurred overnight Tuesday.
A security guard noticed a door open on a trailer around 1 AM and when Newman arrived he took inventory of the trailer and saw that an orange and black Generac 5500 watt generator that leans to one side was missing as well as two Lifetime coolers, from the work site.
He said the trailer had been locked with a padlock, but the lock was cut off and taken.
Later Tuesday morning, Newman called the Sheriff's Department to say that he noticed more items were missing.  Four 100-piece Craftsman socket sets, a Dewalt 20 volt battery Sawzall, a Dewalt corded grinder and a Dewalt 20 volt impact drill were all missing from the work site that he believed were taken during the theft.
And just after 7 AM Wednesday, Sgt. Craig Poole responded to the area of 1925 North County Road 1150 East in Carmi, and was told that a vehicle was parked on a private lease road unoccupied, and another vehicle was stuck up in a field north of that vehicle.  He observed a 1995 Green Silver Dodge Ram parked on a private lease road and a 2002 black Dodge Ram parked in a field just behind the electrical substation.  Both had Illinois license plates.  Poole was then assisted by White County Sheriff Randy Graves.
The person who called in the report said they owned the private lease road and wanted the vehicle removed off of it. The owner of the field also wanted the vehicle removed from theirs.  Both owners were not identified in the police report.
Don's Bumper to Bumper removed the vehicle from the private lease road, and S and E Tow Service removed the vehicle from the field.