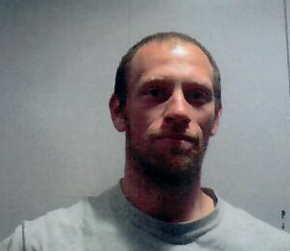 A call to the White County Sheriff's Department in regards to an individual trespassing has landed a Crossville man in the White County Jail. According to a report from the WCSD, on Wednesday afternoon a call was made requesting assistance at the White County Housing Authority office at 500 Fourth Street in Crossville. Sgt Craig Poole responded to the call and spoke with Pamela Deig who stated that 33 year old Devin Ward was causing a disturbance on the House Authority Property. Deig, who is the director of the WCHA and stated that no trespassing signs are posted. She said on June 9th Ward had come on the property and she called the WCSD who gave Ward a verbal notice that he was not to be back on the property.
Deig told Poole that she wanted to sign a complaint for Criminal Trespass against Ward in regards to the incident.
A few hours later, Deputy Matt Wicker was dispatched to 600 W Main Street in reference to an individual trespassing. Wicker arrived on scene and identified the individual as Devin Ward. Wicker was aware that a complaint had been signed earlier in the day against Ward for trespassing. Deputy Wicker stated that he tried to speak with Ward but he was very disoriented and confused about what was going on. At this time Illinois State Police arrived to assist with the call.
Wicker then spoke with the Steven Nelson, the homeowner of the property, who stated that Ward walked into his back yard and would not leave. Nelson said he tried to speak with Devin, but he wouldn't respond. Ward was taken into custody and booked in the White County Jail
At a little before 9 am Thursday, Sgt Craig Pooled served a warrant on Devin Ward at the White County Jail where he is being held. The warrant was for Criminal Trespass to Real Property.
Ward scheduled to appear in court at 9:30 a.m. on August 10th.