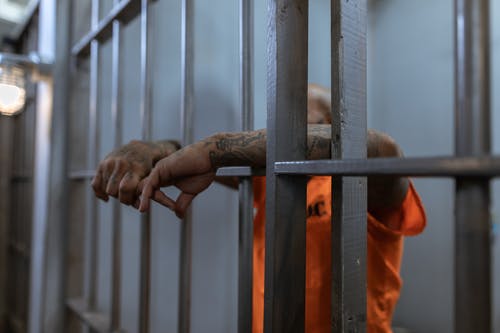 A Carmi man will spend the next 8 years in the Illinois Department of Corrections after being sentenced Thursday in White County Court. 
27 year old James Christian Stevens received three separate 8 year sentences on two counts of Unlawful Possession of Methamphetamine, Class 1 and Class 2 felonies; and also for Unlawful Possession of a Weapon by a Felon, a Class 2 felony.  He also received a total of two years and six months of Mandatory Supervised Release.
Stevens was on probation in 2019 when he was arrested on new charges this year for being in possession of more than 15 grams of meth and a 9mm pistol after the execution of a search warrant on his residence.  Consequently, his probation in his old case was revoked with the new sentence entered in that case, and the sentences in his newest case as well.  The sentences were ordered to run concurrently.
The Southern Illinois Drug Task Force was the investigating agency in 2019, while the Carmi Police Department with the assistance of the Grayville Police Department and the White County Sheriff's Department was the investigating and arresting agency in 2023.
Stevens was represented by Carmi Attorney Jonathan Turpin.  State's Attorney Denton Aud prosecuted the cases.  Judge T. Scott Webb was the presiding judge.