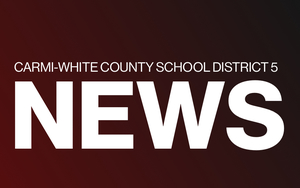 There will be a special meeting of the Board of Education of Carmi-White County Community Unit District #5 on Tuesday, August 10th at 5:30 PM at the Junior/Senior High School Auditorium at 800 West Main Street.
The only item on the agenda will be discussion, consideration and possible action on the 2021-22 Return to School Plan.  If needed, a closed session will be held to discuss personnel.
The regular school board meetings are held on the third Monday of each month.