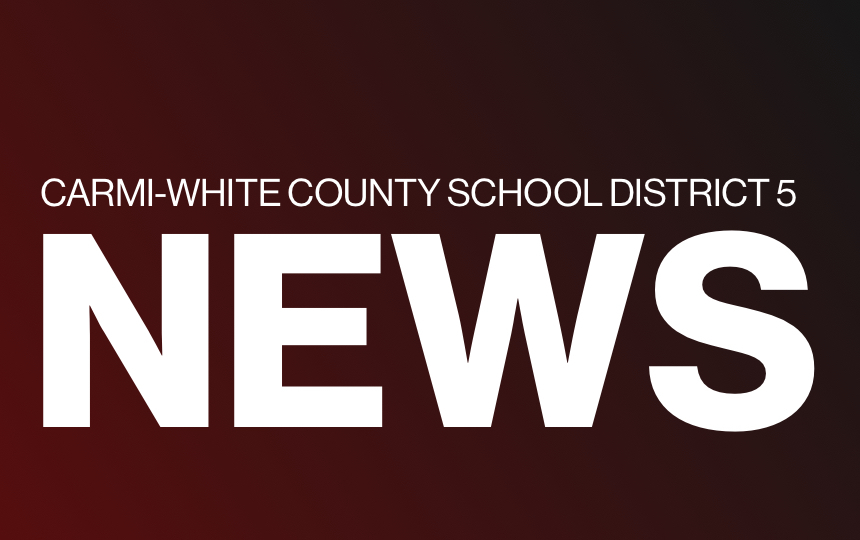 In the Closed Session of the Carmi-White County School Board Tuesday night, the board approved the resignations of Kaylea Stubblefield as Junior High School Assistant Softball Coach, Kelsey Rankin as High School Assistant Softball Coach, Scott Howard as a District School Bus Driver, Shannon Webb as Junior High School Special Education Teacher, Kylee Combs as Special Education Classroom Aide at Brownsville, Mallory Stendeback as Morning Student Supervisor (five hours a day) at Jefferson School, and Charlotte McGarrh as Special Education Classroom Aide at Washington School.
New hires pending background screenings are Jessica Wagner as Head Cook at Brownsville School, Kathleen Buchanan as Special Education Individual Aide at Brownsville, Addison Martin as Pre-K Classroom Aide, Holly Clark and Kiarra Martin, both as Special Education Individual Aides at Lincoln School, Ashley Westfall as Fifth Grade Elementary Teacher at Washington School, Mary Pool as Special Education Teacher and Ashley Taliman as Special Education Individual Aide – both at Washington, Jacob Bridges as Junior High School Rtl Interventionist, Travis Black as Junior High School Assistant Baseball Coach, Cassidy Conover as High School Color Guard Sponsor, and Trey Mason as Junior High School Athletic Director.
Also approved were five reassignments for the 2023-2024 school year; and dozens of District Volunteers and District Substitutes, all pending background screenings.
The board also voted to approve closed session minutes for the May 15th, 2023 regular board meeting; that written closed session minutes dated December 29th, 2022 through May 15, 2023 remain closed; and that audio tapes of regular and/or special closed session board meetings from July 19th, 2021 through December 13th, 2021 be destroyed in accordance with the Local Records Act.