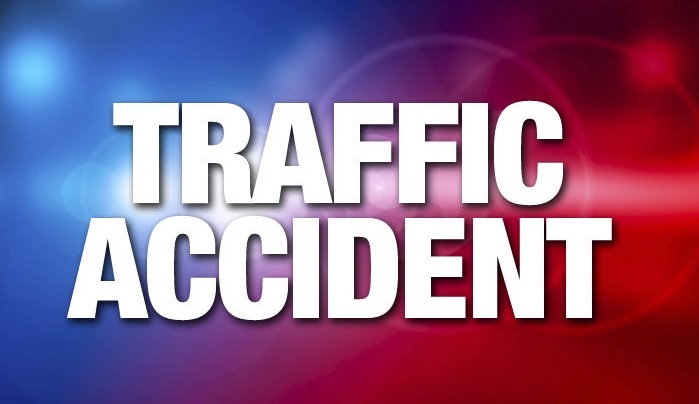 Updated Story at 3:15pm, June 15
Additional details are now available following Monday morning's motor vehicle accident that sent both occupants to hospitals.  Carmi Police say it was just before 9am when they were dispatched to the scene across from McDonalds.  Chief Jason Carter confirms what witnesses reported to us earlier in the day; witnesses and bystanders lifted the car off of the motorcyclist in order to free him.
We're now able to release the names of the individuals.  Police say 81 year old Ronald E Foley was west bound on Main in a silver 4 door Buick LeSabre and attempting to turn south toward Neely Circle.  In doing so, Foley struck 22 year old Jacob C. "Chance" Hargrave of Carmi who was east bound on a 2007 Harley.  The report indicates Hargrave was attempting to avoid the collision by laying the motorcycle on it's right side before the Buick impacted the bike.
Hargrave was flown by helicopter to Deaconess Hospital in Evansville and later flown to a St. Louis hospital.  Foley was taken by ambulance to Hamilton Memorial Hospital for treatment.  Foley was cited for Failure to Yield the Right of Way.
Carmi Police were assisted on scene by members of the White County Sheriff's Department, White County Ambulance Service, Air Evac, Carmi Fire Department, Cherry Street Automotive, and S&E Auto.
Original Story Appeared at 11:44am, June 15
A severe morning accident has sent two individuals to hospitals for injuries they sustained in the crash, one via helicopter.  Around 9am, witnesses report a man in his 80's turned left in front of a motorcycle operated by a male in his 20's on West Main and hit the motorcyclist.  White County Ambulance confirms the estimated ages, but said they were uncertain at this time the extent of each man's injuries.  The motorcyclist was flown to Deaconess Midtown and the older gentleman was taken to a local hospital.  Bystanders say folks on scene actually had to lift the vehicle off the younger gentleman.  We're hoping both men are ok.  We expect to have additional details from Carmi Police a bit later in the day.