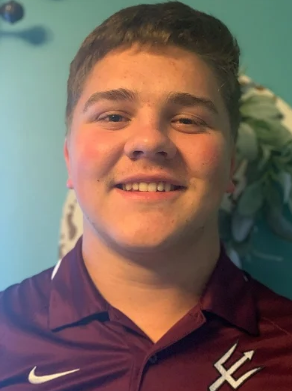 SPRINGFIELD, Ill. (Sept. 16, 2020) — Rend Lake College student Elijah Gunter is one of 27 individuals or businesses to be recognized by Illinois' Governor for his dedicated volunteer service.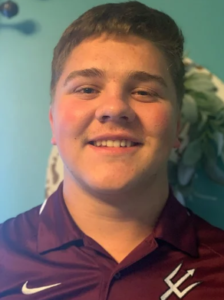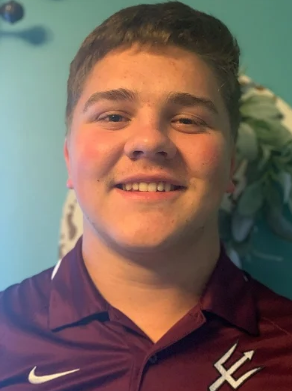 Gunter, a Scheller native, will receive the Governor's Volunteer Service Award this afternoon during a special virtual event. The award recognizes volunteers and volunteer programs that have made a difference in Illinois and highlights the importance of volunteerism and community service. The Serve Illinois Commission on Volunteerism and Community Service (Commission) will present the honorees.
Gunter is receiving the award on behalf of his work with Sesser Jr. Football. He represents the Youth recipient of the Southern Region. Gunter was nominated, along with two other Sesser Jr. Football coaches, by SJF Secretary and Land of Lincoln AmeriCorps Director at RLC Megan Rounds.
"Eli has made a big impact in the Sesser Jr. Football Program since he started volunteering in 2017. He fulfills many roles on the team as a coach, offensive/defensive assistant, and a highly energetic motivator of players, staff, and fans," Round said. "He brings a love of the game and a passion to help players realize their potential. He provides a positive role model for the young players as he shares in their struggles and successes."
The Commission received more than 215 nominations in six categories (adult, AmeriCorps, business, senior, Senior Corps, and youth) from the Commission's five service regions across the state (East Central, Northeast, Northwest, Southern, and West Central). Commissioners reviewed the applications and selected 28 award winners.
"I am so excited that Eli Gunter was chosen, he truly has a servant's heart and I know he will continue to make an impact in the lives of children throughout his life," Rounds said.
"These past few months have shown us once again that volunteers are the beating heart of Illinois," said Commission Executive Director Scott McFarland. "We are honored to be able to highlight just a few of the nearly 3 million people in Illinois who give back."
The Serve Illinois Commission is a 40-member (25 voting and 15 non-voting), bipartisan board appointed by the Governor and administered by the Illinois Department of Public Health (IDPH). Its mission is to improve Illinois communities by enhancing volunteerism and instilling an ethic of service throughout the State.