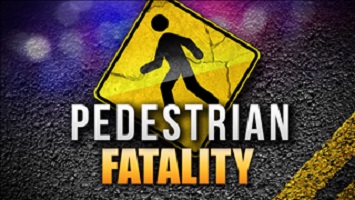 Wednesday just before 11:30am, Carmi Police say they were contacted by White County Dispatch in reference to a vehicle colliding with an individual at Rock Bottom Liquor and Fuel on Main Street.  Officers found 78 year old L. Pearl Douthitt had exited the convenience store and was walking back to her vehicle parked at a gas pump.  As Douthitt exited the sidewalk and entered the parking lot, Carmi PD says she was struck by a 2019 GMC truck owned by Dillman Services and driven by 23 year old Ezekiel Cruise of Enfield.  Cruise had been through the business drive through and advised authorities he didn't see the woman.
Douthitt was rendered aid by White County Ambulance Services and subsequently flown to Deaconess Hospital in Evansville via Air Evac.  Carmi Police say they were notified later in the day that Douthitt was pronounced dead shortly after arrival due to the injuries she sustained in the accident.
Carmi PD did not release the deceased's identification until given permission by family today.  The investigation into the accident is ongoing according to Carmi Police Chief Jason Carter.  The White County Sheriff's Department, Ambulance Service, Carmi Fire Department and the helicopter ambulance are assisting.