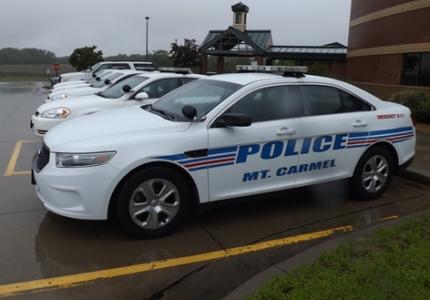 A 29-year-old Mount Carmel man,  Zachary Mathis, was arrested Mt. Carmel Police Saturday after Police were called to the 600 block of Vine Street about a male subject acting in a disorderly manner.   The complainant signed a probable cause against Mathis for disorderly conduct.  When police went to arrest Mathis, he resisted.  Police were able to place him under arrest and charged him with resisting arrest and disorderly conduct.  Mathis was transported to the Wabash County Jail and held pending the posting of bond.
41-year-old James W. Wonder of French Lick, Indiana was arrested by Mount Carmel Police Monday following a traffic stop in the 500 block of W. 5th Street in Mt. Carmel.  During the traffic stop, it was discovered that the Wonder's registration plates did not match the vehicle he was driving.  It was also discovered that Wonder did not have valid insurance on the vehicle.  Mt. Carmel Police cited Wonder and towed the vehicle.  During the inventory of the vehicle police located suspected Psilocybin mushrooms.   They were confiscated and will be sent to the Illinois State Police Crime Lab for analysis.  Further charges could be pending.
A 22-year-old Mt. Carmel man was arrested when he arrived at the Mt. Carmel Police Department to file a complaint.  Mt. Carmel Police advised that Hunter Ingram came to the Mt. Carmel Police Department to follow up on a report, file a complaint, and check on a warrant.  It was discovered that Ingram was wanted on a warrant out of Wabash County for criminal trespass to a residence.  Ingram posted a $500 cash bond and was released.
Mt. Carmel Police cited 56-year-old Clarence Bradley Byrns of Mt. Carmel Wednesday.  Byrns was stopped in the area of 2nd and Poplar Streets in Mt. Carmel after he was observed operating a motor vehicle.  The arresting officer knew that Byrns did not have a valid driver's license.  Byrns was issued a citation for driving while license is revoked and released after giving a mandatory court date.