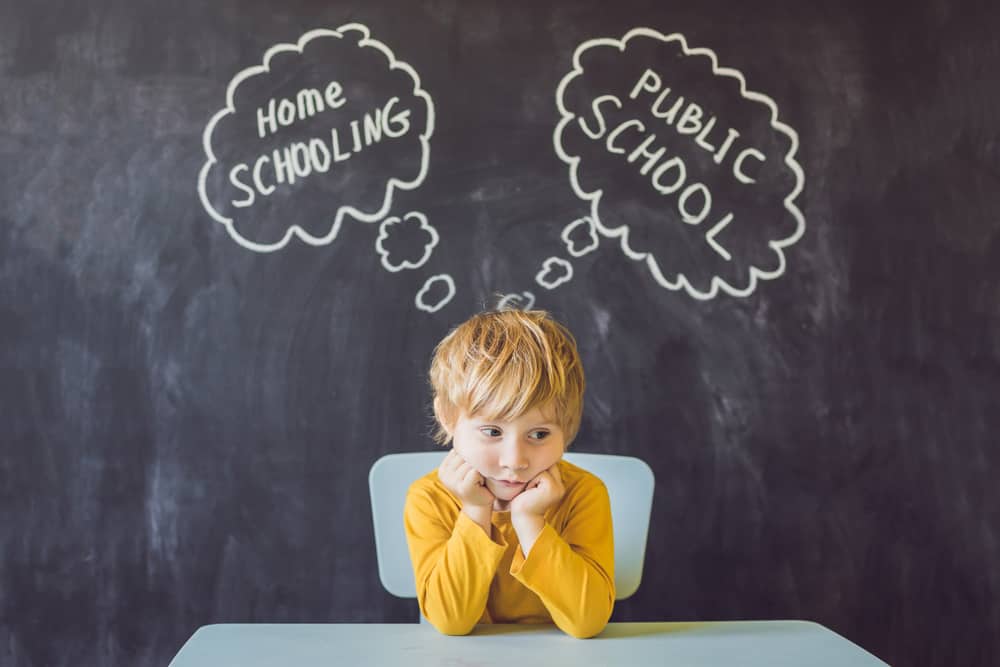 A crowd of about 45 parents, children, and concerned citizens turned out last night for a town hall meeting on Choices in Education put on by Illinois Patriots.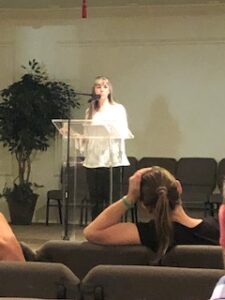 Following a brief welcome by Valinda Rowe, an opening prayer by Debbie Bunting, and the Pledge of Allegiance led by Bill Chapman, Valinda Rowe went into detail the guidelines for Carmi-White County Unit 5 schools this year. Carmi Public schools will follow Phase 4 Guidelines, laid out by Governor Pritzker, which include mandatory facemasks and social distancing, a minimum of 50 people at a time in any location, symptom screenings and temperature checks, limited access to visitors and volunteers, and slightly altered schedules. Registration, which began Monday, will be done online only this year along with a back to school survey for parents to mark if their child will be attending school face to face or remotely. Parents or Guardians having trouble completing online registration may contact their child's school and make an appointment for assistance on Thursday, August 6th. Remote learning will require students to have stable internet access and to complete a minimum of 5 hours of instruction a day. You can read all of the guidelines on the school website, app, and facebook page. If you have any questions you may also contact Superintendant Brad Lee.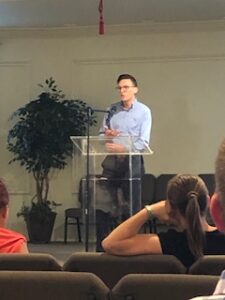 Dr. Caleb Mitchell talked briefly about a private Christian school he has brought to Carmi called New Hope Christian Academy. Dr. Mitchell said there is no private education currently within 40 miles of Carmi and he felt parents need another choice for their children's education. The Carmi location of New Hope Christian Academy will be an extension of New Hope Christian Academy in Harrisburg. So far 30 students are pre-enrolled. Mitchell would like to see that number grow to 50 so they can launch this school year on August 31st. The cost for tuition will be $320 a month over 10 months. More information can be found on facebook at Parents For Private Christian Education in Carmi, New Hope Christian Academy Carmi, or visit their website at nhcalions.org/carmi.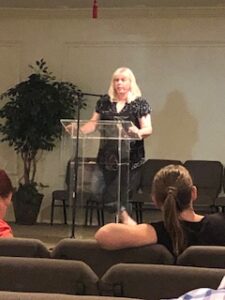 Melissa Howard, a Carmi parent, spoke about Online Accredited Education, in particular, Penn Foster out of Scranton, Pennsylvania. Penn Foster has online learning for high school and college students at a cost of $999 a year ($30 a credit hour) for full high school education. Credit hours already obtained by high school students will be applied and a schedule of classes/curriculum will be created by instructors based on what is needed for each individual student. More information can be found at pennfoster.edu.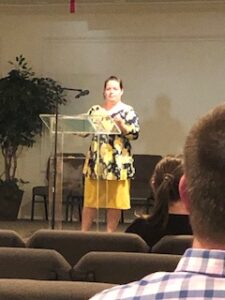 Shelly Aldrich talked at length about homeschooling. She explained that in homeschooling, you as a parent and your child take full responsibility for your child's education. There are certain subjects which must be a part of the curriculum, but there are many options available to choose from as far as curriculum is concerned. Among the advantages of homeschooling is flexibility of schedule, co-ops of homeschool parents for get togethers/field trips/education, microschooling for parents that have to work, and the ability to still do dual credit (taking college courses while still in high school). Homeschool students do not have to attend 6.5 hours a day, but should complete the equivalent to 180 days of instruction per school year. The cost on average for homeschooling is $300 to $600 per child.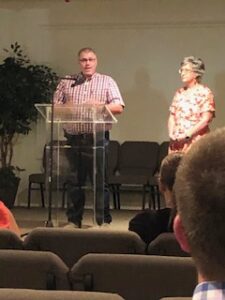 Illinois State Representative Darren Bailey talked about his experience serving on various education committees and how he and his wife came to choose homeschooling after their 13 year old son wanted to be homeschooled so he could help his dad on the farm all year. Though Representative Bailey says it was not an easy decision it worked well for their son. He says, "Private education will never replace Public Education. Private education is not the enemy of Public Education. The two can work together. Private education can be the biggest ally to Public education."  Bailey went on to explain that the reason for the strict guidelines at public schools in Illinois this year is because they are "handcuffed" by Governor Pritzker's orders. Though local school boards can do what they want, there is the possibility of being sued and having state funding cut off if they defy the Governor's orders.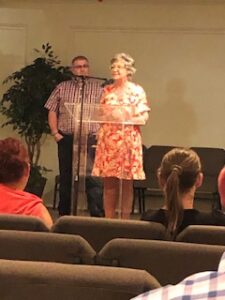 Cindy Bailey explained the private school she and Darren run called Full Armor Christian Academy. Full Armor takes a classical Christian approach to education to provide quality in addition to Biblical and spiritual elements. The private school uses BJU Press for its curriculum. The Baileys purchased Epworth Methodist Campground when it came up for sale in April 2016 and it became the site for Full Armor Christian Academy. They started with 85 preschool through 12th grade students and have now grown to 167 students. They have had 18 graduates who each received a diploma. As of 4 ½ weeks ago, East Orchard Christian Academy in Olney asked the Baileys if they would take over their school. Cindy says allowing God to lead and putting Jesus Christ first is the best recipe for success.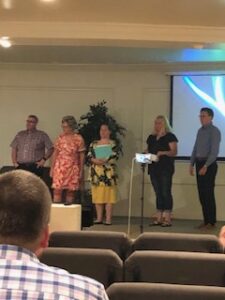 The meeting closed with questions from the audience and a closing prayer by Rep. Darren Bailey.