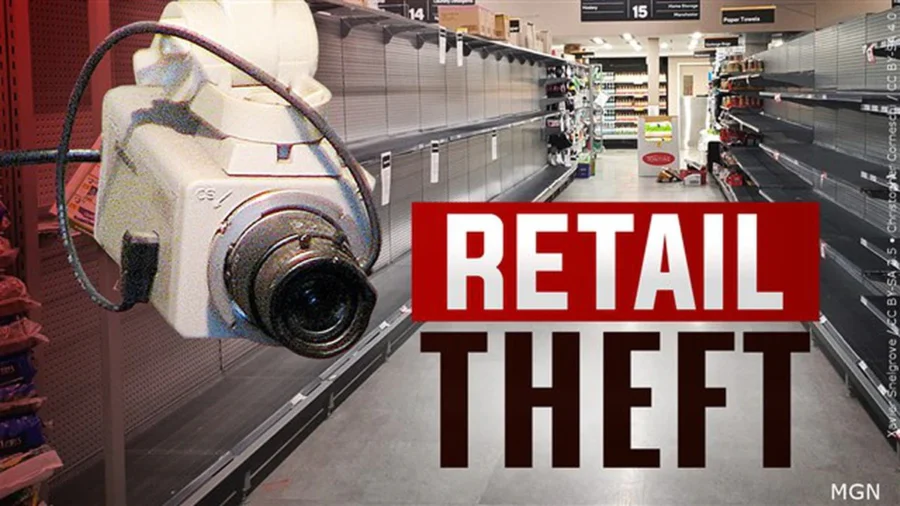 On 12.09.22 at 11:49 a.m. White Co. authorities requested assistance with a retail theft case from the Carmi Wal-Mart. Mt. Carmel dispatch advised Wabash County authorities to attempt to locate a silver Ford Focus with red rims and a red spoiler bearing Indiana registration.  A Wabash County Deputy located the vehicle which was northbound on Highway 1 in the area of 12053 Highway 1, by the rest area. The deputy turned around in an attempt to stop the vehicle in question. The Ford Focus began to pass a semi and squeezed between two of them and pulled out to pass again, this time 3 other motorists. Once the vehicle passed the other motorist it turned quickly left onto Empire St. in Mt. Carmel. When the deputy made it to the intersection of Highway 1 and Empire St., he found the Ford focus in the southbound lane facing north bound, with the vehicle parked. When the deputy made contact with the driver, 43-year-old Crystal R. McGillem, of Mt. Carmel, she advised her brakes went out and that is why she couldn't stop.
The deputy began to place handcuffs on McGillem to detain her for further investigation and she experienced what was reported as a medical emergency. An ambulance was requested and she was transported from the scene to WGH for treatment. Once the deputy completed his roadside investigation, he went to Wabash General Hosptial where he issued McGillem a statement of charge for : Aggravating Fleeing and Eluding a Police Officer, operating an uninsured vehicle and possession of stolen property. McGillem was given a notice to appear in court for 01.09.23 at 9A.M.
The value of the recovered stolen property exceeded $1,300. The Sheriff's Office was assisted by the Mt. Carmel Police department as well as the Carmi Police department. The items of evidence were also transferred back to Carmi Police.