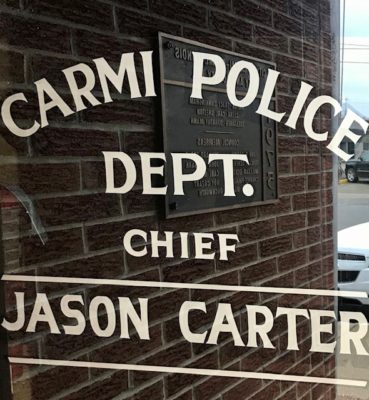 Loud Music Results in Arrest
Fans of loud music and cannabis may want to take note of this report, as loud music and marijuana resulted in the arrest of a Carmi man just before midnight Monday.
Robert M. Darling, 57, of 101 Sixth Street, was arrested for disorderly conduct for playing his music too loudly in his truck. Darling was first given a verbal warning by authorities to turn his music down, but after officers left the scene, Darling allegedly turned his music back up. He was then issued a city citation for disorderly conduct due to the loud music.
Local police then responded to the scene a third time for the loud music at which time, Darling was placed under arrest. A subsequent search of Darling revealed cannabis in his pocket, resulting in the possession of cannabis in a motor vehicle charge.
Bail was set at $250 and as of early Tuesday morning, Darling remained in custody.
(The moral of the story; don't play your music loud if your holding…and turn it down when told too.)
Earlier Monday afternoon, Carmi police arrested a Fairfield man on a Wayne County warrant for unlawful failure to register as a sex offender.
Kevin Alan Gill, 44, 120 Highland Avenue, Fairfield, was arrested around 4:30 Monday afternoon on the Pundrake lot at the corner of Fifth and Stewart Streets following a tip from the U.S. Marshal Service.
Gill is also facing charges of possession of drug paraphernalia and possession of cannabis, less than ten grams.
Gill remained in custody this (Tuesday) morning.