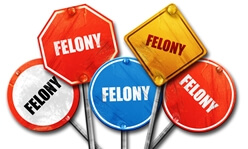 On Monday, December 27th, While two officers with the White County Sheriff's Department were on routine patrol, they received a call that an individual who was wanted on multiple warrants, would be driving on Route 45 through Enfield in a white Chevy Malibu. The officers then parked their vehicle in Country Companies parking lot in Enfield and watched for the vehicle. Officers saw the vehicle and initiated the traffic stop. The driver identified himself as 30 year old William E Locklar of 410 8th Street in Carmi. The officer advised Locklar that he had outstanding White County Warrants then took him into custody.
Police then identified the passenger as Emily Nelson, who was the owner of the vehicle. Nelson also has an active Order of Protection against Locklar. Neslons children were in the vehicle who are also protected parties of the OP. The OP states that Locklar cannot come within 500 feet of the kids or it is a violation of the OP.
Nelson left the scene in her car, while Locklar was transported to the White County Jail.
He is being charged on multiple warrants, one being a class 4 Felony Warrant for Criminal Damage to Property, and for Violation of an Order of Protection.