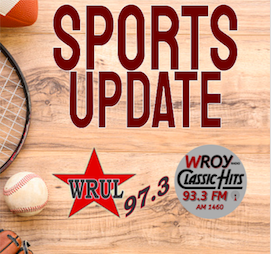 Back on Friday the Carmi-White County boys basketball team took down Grayville by a final score of 74-47. Bryce Conner led the Bulldogs in scoring with a career-high 33 points, Tyler Goemaat scored 14, Landon Driscoll scored 9, Gavin Holloman scored 7, Mitchel Edwards scored 6, Tanner Spence scored 3 and Trey Dixon scored 2. 
With the win, Carmi improves to 18-4 on the year, but the Bulldogs will begin a tough stretch this week, starting with a trip to Edwards County tomorrow night. Carmi will then travel to Flora on Friday before hosting Mt. Carmel on Saturday. 
In other boys high school action from Friday night,
Little Illini Conference Tournament
Newton 40, Richland Co. 37 (Championship)
Lawrenceville 48, Casey-Westfield 46 (3rd Place)
Robinson 48, Mt. Carmel 46 (5th Place)
BDC East
Eldorado 59, Hamilton Co. 36 
River to River
Carterville 61, Anna-Jonesboro 40
Herrin 60, Benton 52 (OT)
Massac Co. 34, Murphysboro 28
Harrisburg 69, West Frankfort 43
Non-Conference
Wayne City 52, Edwards Co. 50
In action from Saturday,
Greater Egyptian Conference Tournament at SIC
Crab Orchard 58, NCOE 48 (Championship)
Gallatin Co. 54, Hardin Co. 41 (3rd Place)
Black Diamond Conference
Flora 37, Hamilton Co. 31
Vienna 68, Sesser-Valier 63 (Owen Treat, Vienna: 28 pts/Charlie King, Vienna 19 pts)
River to River
Anna-Jonesboro 60, West Frankfort 58 (OT)
Carterville 54, Benton 40 
Non-Conference
Massac Co. 86, Cairo 40
Wayne City 62, Johnston City 58
Tonight the CWC Girls basketball team will host Hamilton County for a BDC clash. The Lady Bulldogs are 9-16 on the year and are looking for their first conference win. Fans can listen to the game on 97.3 FM WRUL, or they can watch the game on the WRUL Sports YouTube Channel.
Tomorrow night, the Bulldog wrestling team will host Trico and West Frankfort for senior night in their final home match of the season.