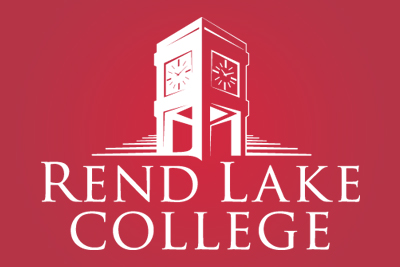 MT. VERNON, IL (Jan. 14, 2021) — Are you looking for an opportunity to sharpen some life-saving skills? Do you need to meet some requirements for your career in the healthcare industry?
The RLC AHA Training Center at the 
Rend Lake College MarketPlace
 is offering a number of professional development opportunities to help those better care for others in need.
Trauma Nurse Core Course
Experienced ER nurses can gain the critical thinking skills and the hands-on training needed to keep trauma patients safe with the upcoming Trauma Nursing Core Course.
The course will take place 7:30 a.m.-5 p.m. Wednesday, March 24 and from 8 a.m. to 3:30 p.m., Thursday, March 25, at the RLC MarketPlace in Mt. Vernon. A computer lab will be available on Thursday for testing. The cost of the course is $400, including a non-refundable course manual. Course director is Kristina Lorenzini, RN, CEN. The class may be officially attended by registered nurses with at least six months of clinical nursing experience in an emergency care setting. A required pre-course module must be completed and passed before the course and participants are asked to bring the certificate to class.
The Emergency Nurses Association developed and implemented the TNCC for national and international dissemination as a means of identifying a standardized body of trauma nursing knowledge. The course is designed to provide the learner with cognitive knowledge and psychomotor skills.
To register for the course, contact the AHA Training Center by calling (618) 437-5321, extension 2032.
AHA Courses
This spring RLC is offering a number of American Heart Association emergency services courses at the RLC AHA Training Center at the MarketPlace, Room 221, in Mt. Vernon.
Among these courses are CPR/AED, Pediatric Advanced Life Support (PALS) and Advanced Cardiac Life Support (ACLS). To learn more or to reserve a seat today, contact the AHA Training Center at 618-437-5321, Ext. 2032.
ACLS, PALS Prep and Renewal
The AHA Training Center will also offer an ACLS renewal courses this semester to ready students for the urgent treatment of cardiac arrest, stroke, and other life-threatening medical emergencies. The renewal class meets from 9 a.m. – 5 p.m. on Wednesday, Feb. 17.
PALS aims to develop the knowledge and skills necessary for students to efficiently and effectively manage critically ill infants and children. A PALS renewal class will be offered from 9 a.m. – 5 p.m. on Tuesday, March 23.
BLS and Heartsaver CPR/AED Courses
There are several one-day courses scheduled for First Aid and CPR (cardiopulmonary resuscitation) / AED (automated external defibrillator) training at the RLC AHA Training Center this semester.
CPR/AED courses will meet from 8 a.m. to 4 p.m. on the following dates: Wednesday, Feb. 10; Tuesday, Feb. 16; Friday, Feb. 19; Wednesday, Feb. 24; and Thursday, Feb. 25.