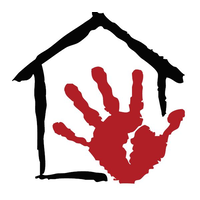 The calendar has turned and so the Carmi Chamber of Commerce has announced it's new Member of the Month.  We caught up with Denny Hydrick, Executive Director of Baptist Children's Home and Family Services, the chamber's first non profit to be awarded the honor.  Hydrick joined BCHFS in August of 2016, transitioning in to replace Doug Devore after 44 years, a role he officially took on in January of 2017.  As with most leadership positions, especially those in small communities, Hydrick says getting two days that look identical in duties are few and far between.
Now in it's 103rd year, BCHFS has expanded it's number of services and programs.  Baptist Children's Home began in 1918 in response to the end of World War I and also a pandemic, the Spanish Flu.  The two events combined to leave a great number of children orphaned.  Through the years, the ministry has evolved and the mission changed to focus on dependent, neglected, and/or abused children.  There used to be and maybe to some extent still is a stereotype that kids that stay at Baptist Children's Home are often trouble-makers.  That's not always the case and ultimately regardless of why they're there, they need and deserve love and care just like any other child.
May is Foster Parent Appreciation Month and the Baptist Children's Home part of their name wouldn't be possible without the house parents.
Beyond the children's home, BCHFS is a multi faceted family crisis center which also includes Angel's Cove Maternity Center, Faith Adoption Ministry, Pathways Counseling, and the newest is GraceHaven Pregnancy Resource Clinic.
Learn more about Baptist Children's Home and Family Services online at http://www.bchfs.com.