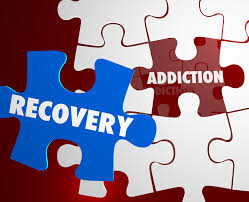 Opinion/Editorial
If you wanna keep it, you have to give it away. Many in the recovering community hear this as soon as they begin the process of getting clean and sober. It isn't something that is understood right away. After months or even years of hard work in recovery, you begin to understand. I know I know, it doesn't completely make sense to give away something you wanna keep, right? Part of recovery is the people you meet and learn from. Getting a sponsor is one of the first suggestions that are made. Here's where the give it away to keep it comes in. As a sponsor works with a sponsee they offer and teach them everything they have learned during their recovery: Their Experience, what gives them strength, and that there is hope.
This is a lesson that a recent Drug Court graduate has learned throughout her 23 months of sobriety. I attended the ceremony and watched as Brandi Holland received her diploma for successfully completing the program and thanked each and every person in recovery that has helped her reach her goals. Brandi began DC in April of 2021. She's learned a lot throughout this process including time management, independence, that it's okay to ask for help, to hold herself and other's accountable and in order to keep what she has today, she has to give it away to help others. The most important lesson she has learned is that "sometimes someone other than me knows what's best for me; she say's
Now one may think "how hard can it be?"  I'll be happy to answer that… It's HARD!  One just doesn't wake up one day and decide, "Hey, I wanna do drug court." For most it's one final chance to get help before the dreaded three occur: Jail, institution or death. In White County, there is a list of requirements in order to be eligible for the Drug Court program. You must have pending felony charges in White County, a pending felony probation violation, a non-violent history, a substance abuse disorder, be willing to participate in treatment for addiction and be ready to begin healing relationships, engage with family and communities. Only then leader's say, can you find inner peace and hope.
So what is Drug Court? DC is a court-supervised, comprehensive drug addiction treatment program for non-violent offenders. It is a voluntary program. If you choose to apply and are accepted there are five phases in which you will be required to complete. There are two tracks for Drug Court. Successful completion of Track 1 results in dismissal of the charges and successful completion of Track 2 results in avoidance of the other possible consequence from the charge.
In White County Drug Court you have many cheering you on from the get go. Through the whole program you have a team of people holding you accountable. The Judge, the prosecutor, your lawyer, your drug court officer and your counselors, as well as family, friends and your recovery group. It all begins with attitude and yours is the most important! Two of the most important parts of Drug Court is accountability and responsibility. Lastly and in my opinion the most important is honesty. If you can't be honest with yourself about your addiction, you can't be honest with others, which makes your recovery journey almost impossible.
*Phase I is a minimum of 60 days. During this phase you have to appear in court weekly, attend three or more meetings with probation, commit to drug testing 3-4 times a week, follow the treatment plan that is recommended and attend recovery support meetings.
*Phase II is a minimum of 90 days. In that time you alternate weekly court appearances, continue with probation, drug test 3 times a week, continue with treatment and recovery support meetings and obtain employment or attend school if applicable.
*Phase III is a minimum of 120 days. You must continue monthly court appearances, continue with probation, drug test 3-4 times a week, treatment as directed, continue to attend recovery support meetings, and maintain employment or school attendance.
*Phase IV is a minimum of 120 days. You're required to continue monthly court appearances, drug testing as directed, probation as directed, continue recovery support and establish a payment plan for all your court costs and fees.
*Phase V is your continuing care phase.
Each phase must be completed and you have to have approval from the judge to move on to the next phase. Some phases may take longer than others. It all depends on how hard you work to progress
Learning to live your life substance free is one of the best gifts you will ever give yourself. If you think Drug Court is for you and would like more information, contact White County Public Defenders, Brian Shinkle or Rhonda Blades. You can also call the White County Probation Department at 618-382-8520