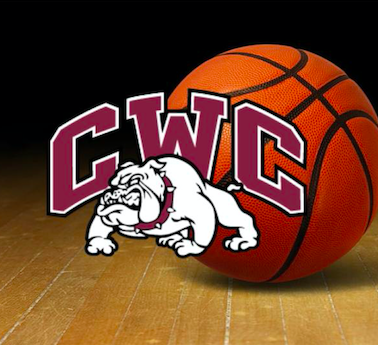 The Carmi-White County Lady Bulldogs welcomed in the Eldorado Lady Eagles to McDougal-Evers Gymnasium on Thursday Night for another chapter in the historic, highly contested, and often very hostile Carmi and Eldorado rivalry.
Early on, both teams had trouble getting their shots to fall. Free throws and turnovers were the script in the first quarter, which saw Eldorado lead 8-3 after the first 8 minutes.
Eldorado took a 12-5 lead midway through the 2nd quarter, and it felt as if the Lady Eagles might begin to run away with the game. Carmi struggled against Eldorado's box-and-one defense that kept the Lady Dogs' leading scorer, Mara Serafini, in check. Serafini couldn't get open, and when she did, it wasn't for long. Therefore, Carmi needed someone to step up offensively, and that was Ashlyn Rager.
After a technical foul was called on Eldorado's head coach, Megan Mitchell, Rager would knock down 4 free throws and a clutch 3-point basket to complete a 7-point possession by herself. That was apart of a 18-5 run to end the half that gave the Lady Dogs a 23-17 halftime lead.
In the 3rd quarter, Eldorado made up for it's lackluster 2nd period. The Lady Eagles outscored Carmi 10-2 in the 3rd quarter to take a 27-25 lead into the final stanza.
Eldorado continued to heat up, and Carmi couldn't find their groove offensively in the first few minutes of the 4th, as the Lady Eagles jumped out to a 33-25 lead with about 4 minutes to go.
Eldorado's box-and-one continued to keep Serafini quiet, as she was held scoreless the entire night. Someone needed to step up, and this time it was freshman Caroline Simmons.
In a matter of minutes, Simmons hit four straight 3-point baskets to give Carmi a 39-37 lead with two minutes to play.
During the final few minutes to the game, senior Lily Pollard also hit two clutch baskets to tie the game at 36-36, and to give Carmi a 41-39 lead.
Eldorado senior, Karis Lane, hit a contested layup with 1:19 left to tie the game at 41-41, and the Lady Eagles used the free throw line to take the lead, and hang on to the lead. Eldorado shot 20/25 from the free throw line in the 2nd half, including going 6/6 in the final minute to escape McDougal-Evers with a 47-43 victory to improve to 6-2 on the season.
Despite the loss, head coach Clinton Wolff was incredibly proud of his team.
"We kept our composure all the way til the end," Wolff stated postgame. "That is a testament to these girls, they come to work every single day to get better and they work their tails off."
The Lady Bulldogs fall to 2-6 on the year and 0-2 in the Black Diamond Conference.
They will travel to Fairfield on Monday Night, then they will be back at home next Thursday against Flora. Thursday's game can be heard on 97.3 FM WRUL and watched on the WRUL Sports YouTube Channel.
Scoring for Carmi-White County:
Caroline Simmons – 15 points
Ashlyn Rager – 13 points
Lily Pollard – 6 points
Ebonie Hawkins – 4 points
Addie Elliot – 3 points
Shemaine Lovell – 2 points