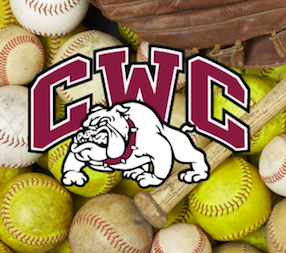 The Junior high baseball and softball teams hosted Hamilton County yesterday. On the baseball diamond, Hamilton County held a 3-2 lead going into the 4th inning when the Foxes plated 5 runs. 3 more would score for Ham Co in the 5th inning, Carmi would answer with 2 in that same inning, but it simply was not enough as Hamilton County would go on to win by a final of 14-5. The Foxes combined for only 9 hits, but the Bullpups walked 13 batters in the contest. For Carmi, Jaxon Bradshaw, Jace Courson, Myles Barnett and Travis Nausley all recorded base hits.
The Lady Bullpups also fell to the Foxes by a final score of 13-2. Eva Attebury, Emilie Hollingsworth, Briley McAllister, Maggie Pearce, Grace Sneed, and Aerielle Mcwhirter all recorded one hit in the loss.
Baseball and softball are both back in action on Monday as they travel to Fairfield.